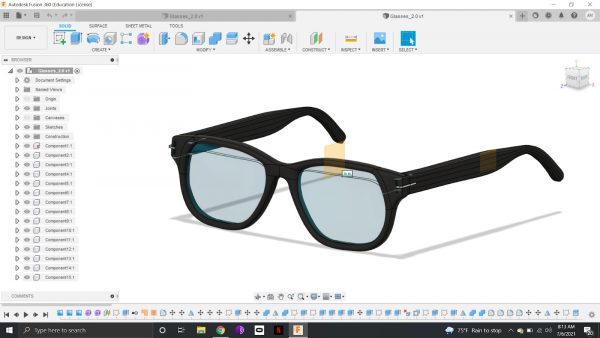 —Written by Ariyana Miri—
Welcome back! If you've been following along with my FOMO glasses journey, then you know I'm trying to build a pair of glasses that capture a photo every time you blink. In my last post, we discussed the idea behind my project, and the implications the success of the project can have! So check it out here if you haven't had the chance yet!
The next steps in my project include implementing the AI model, and figuring out the best way to classify eye blinks in real time. Then, the hardware of how to actually build the device. However, in order to do that, we first need to understand the data.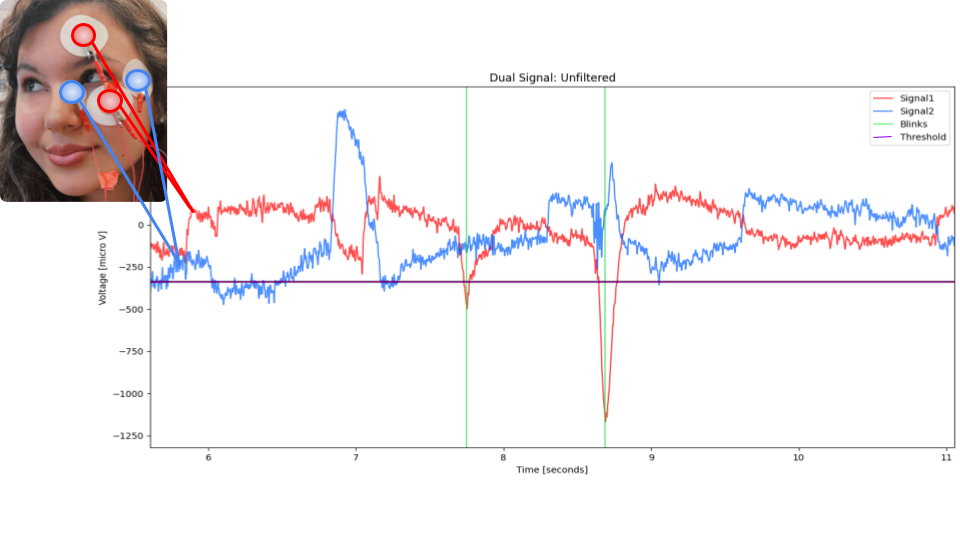 The image above was taken from a dataset I took on myself, where I placed four electrodes surrounding one of my eyes, and filmed myself doing normal things like; talking, eating, working, watching TV… It's important to have a natural dataset, because your unconscious blinks are much lighter and more subtle than when consciously blinking for a dataset.
(more…)