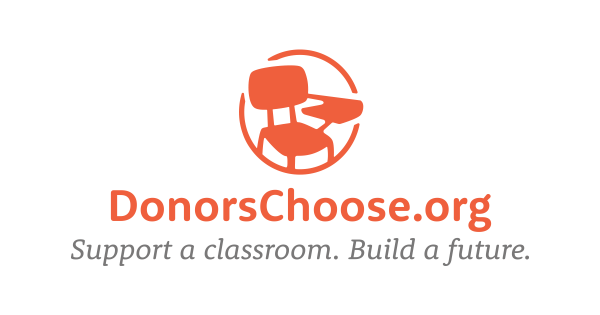 If you aren't familiar, Donors Choose is like the Kickstarter for classrooms. Teachers who are hunting for funding to buy classroom supplies, tech, and tools can turn to their communities for support when the school's budget can't support them.
This is an awesome opportunity for teachers to bring awareness to issues of classroom funding, to connect their classroom with their communities, and to afford new educational resources to give their students what they deserve! It is also a platform where large corporations and charities turn to find opportunities to support the future leaders of their industries.
Many of the teachers we work with hunt for grants and alternative funding strategies to supplement and enrich their curriculum with the inclusion of our hands-on neuroscience kits. And some, as you will see below in the below example, have found success funding their classrooms on Donors Choose!
Funded: California AVID Classroom

Mr. Gomez set out to enrich his AVID leadership students' Science classroom with some hands-on biotech earlier this year. He set up his campaign to fund the purchase of a Backyard Brains Toolbox for his classroom, and his words really speak best to the effort:
My Students
Our students are inner city, at-risk students living in between East Hollywood and downtown Los Angeles, a city filled with dreams and filled with life's harsh reality. Their school and city are contradictions of the truth. It is a location where the imaginary high school show "GLEE" is filmed, but the reality of high school for them is parents that work nights, single-parent households, teen pregnancy and other issues of inner-city youth.
My Project
This is a fun, affordable, hands-on way to experiment with neuroscience. A toolbox full of different types of tools to learn how the brain works. During science class, we never really get to show students the fun side of science because we lack the money to buy fancy equipment.
Then, a few weeks later, after the project had received partial funding, Mr. Gomez's project got included in the incredibly generous charitable effort by Ripple, developers of a cryptocurrency, who funded every single project on Donor's Choose.
OMG!! thank you thank you thank you!!! this is such great news. You have changed so many lives with this donation. I am really lost for words. It is truly the best day of the year. My students and I will be forever thankful and I am usually good at writing thank you letters but I truly am lost for words.
With gratitude,
Teacher Gomez

Thank you so much for everything you have given my students and I. We will now be able to explore the brain and the science that lies deep within it. Making learning fun is key when one is trying to engagement of a student mind. My student will love this new project, they really wanted to use it when I should them videos of what was coming. We will use these lesson to start exploring how our minds work both physically and sociologically. Which will guide us throw the tunnel of exploring what depression is, how drugs affect our brain and how to have a healthy mind, mindfulness.
With gratitude,
Teacher Gomez
We are excited to see what Mr. Gomez and his students achieve! He began this school year by introducing his 9th grade students to the resources and, as they learn to use the kits and learn about the neuroscience behind the experiments, they plan to expand the application to other classes soon.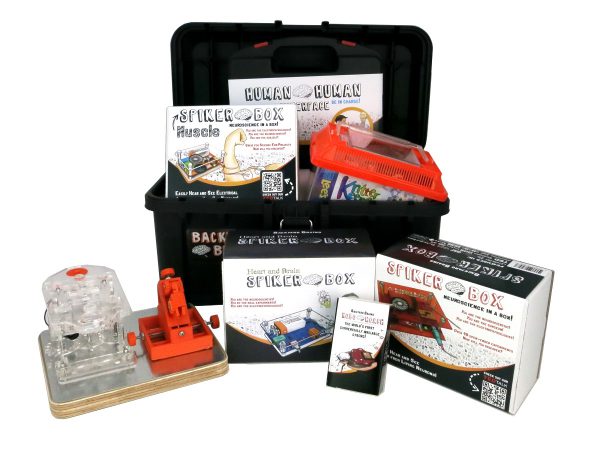 This toolbox contains most all of our core products in one portable box. A Neuron SpikerBox, a Muscle SpikerBox, a Human-Human-Interface, a Manipulator, a RoachScope, a Metal Platform with magnet snaps to keep things tidy, a RoboRoach, and our new Heart and Brain SpikerBox. This ships with 100 Patch Electrodes and all the cables you need. Now do some outreach, make some discoveries, and share your results!