Call for Undergraduates in Biology or Engineering Fields:
Are you a neuroscience nerd? Do you want to learn how the brains of animals like squids or dragonflies work? Is your background in Electrical, Mechanical or Computer Engineering? Want to develop your own innovative experiments and publish your results? Learn to communicate those stunning results with the public? Maybe even all of the above? Then you're in luck!
The Backyard Brains Summer Research Fellowship is an intensive 10 week program for undergraduates to participate in hands-on neuroscience research and experiment design with award winning neuroscientists. This is the 5th year of running our prestigious (and paid) summer program and this year it will run from May 21, 2018 to Aug 3, 2018 in Downtown Ann Arbor, MI.   All applications must be received by noon eastern time (12:00 PM, EST) on March 22, 2018 to be eligible. We will be notifying applicants of their status by March 29, 2018.
Apply to the Summer Fellowship Today!
This is our 5th iteration of the program, and it just gets better every year. Like a fine wine! Our summer fellowship program is run much like a graduate school laboratory. All participants will be working on their own independent research projects for the whole summer.  We will have daily journal clubs to go over key papers and expand knowledge in the area, and each participant will be trained how to develop their own experiments and to build their own devices to perform those experiments.  You, future BYB scientist, will be collecting data, analyzing it, and presenting your results.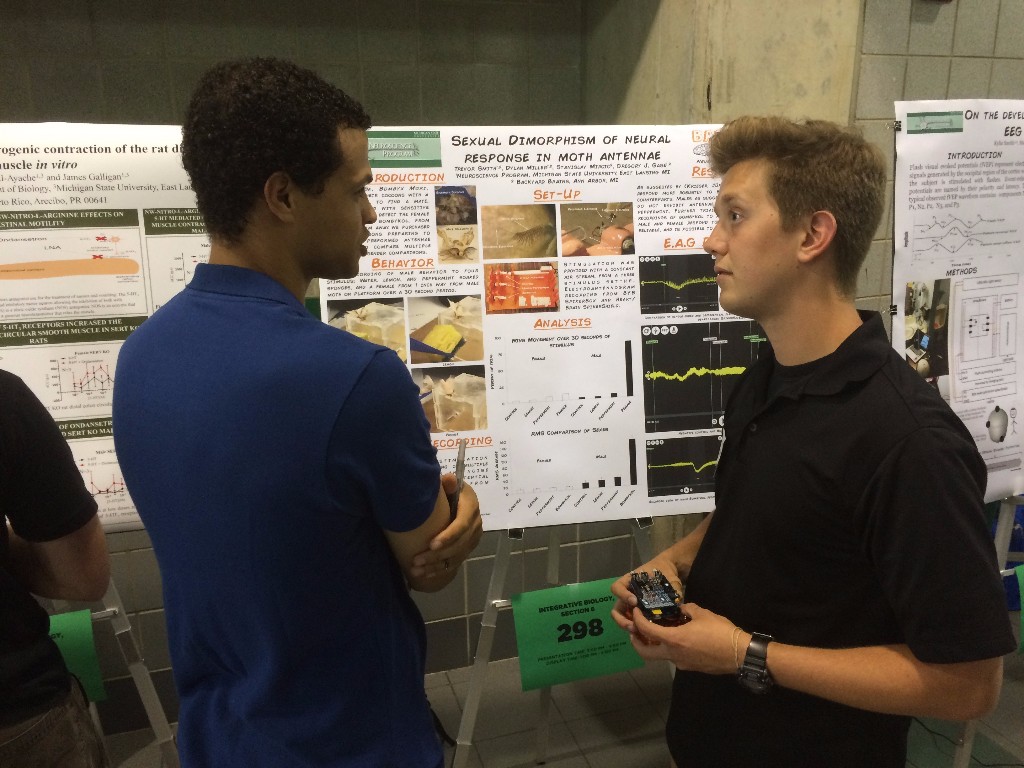 The end result of your summer fellowship will be a publishable experiment and video for our website, as well as a poster to be delivered at Undergraduate Research Poster Session of the Society for Neuroscience.  In 2017, all of our participants presented their research at a Undergraduate Research conference and some were selected to be posters at the Society for Neuroscience Conference. We also brought home the hardware to show for the hard work: all of our research fellows will be featured in a new TED show called "DIY Neuroscience," which will begin airing on March 14. We will work with each student to prepare a 10 minute TED-style talk for a public event in Ann Arbor, with the possibility of presenting at our annual TEDx event. We have also worked with students to continue refining their experiment writeups into manuscripts in order to publish first-authored papers in peer-reviewed journals.
Apply to the Summer Fellowship Today!