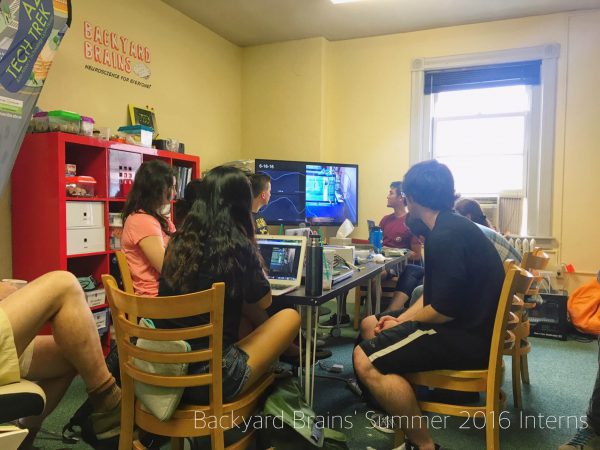 (Interns at their daily morning lab meeting)
We're excited to announce that we have 6 new interns in biology and engineering fields here for the summer! The Backyard Brains summer internship is an intensive 10 week program for students to participate in hands-on neuroscience research and experiment design with award-winning neuroscientists. Interns will be using Backyard Brains products as the foundation of each of their experiments. Their goal is to the use open source platforms to carry out experiments that bring neuroscience to the DIY community.
Our interns are working on independent research projects covering a host of different topics, ranging from dragonfly targeting to the neuroscience of free will. Interns will be posting regular updates of their progress here on our blog throughout the summer. Check back often!