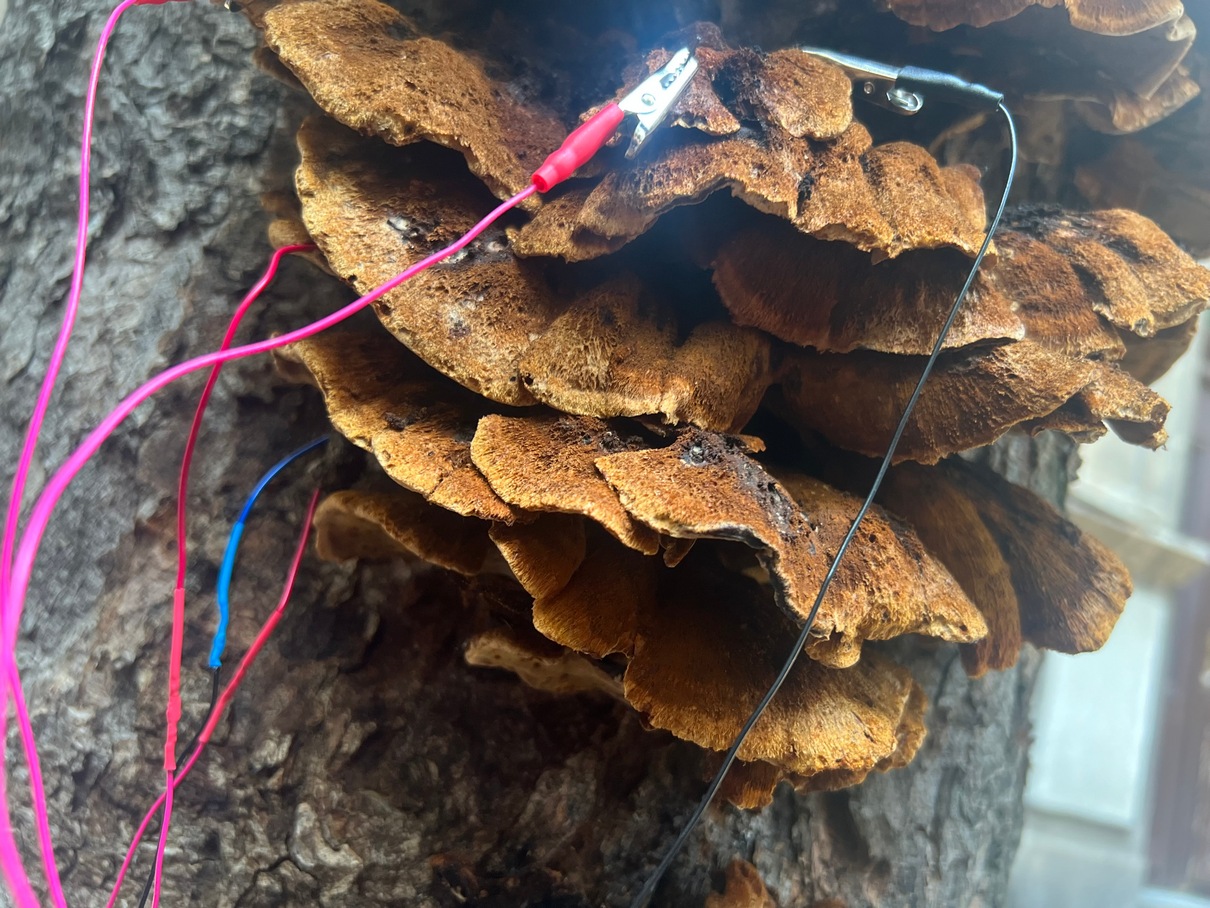 — Written by Tom DesRosiers, Elsa Fedrigolli & Luka Caric —
As the only fully equipped team, our week started off strong with an advantage compared to the others.
On the first few days, our brains were fried and it was difficult to get started. But by the end of the first week we were tripping with excitement (see what I did there!) about the ideas that we came up with regarding our mushroom experiment. Our project is taking a look at the electric potential in pink oyster mushrooms, and what sorts of stimuli provoke a response. Some of the stimuli may even end the mushroom's life. But hey, that's better for us we get to eat it after! This topic hasn't been explored as deeply as it should have been, but this gives us an amazing opportunity to fill the gaps of science.
Our entire project is based on Andrew Adamatzky's paper "On spiking behavior of oyster fungi Pleurotus djamor," where the author recorded spontaneous high- and low-frequency electrical potentials in fungi. Spontaneous in this context refers to a response in the absence of stimuli. The high- and low-frequency potentials mean the amount of spikes that were recorded per minute (2.6 min for high-frequency and 14 min for low-frequency spikes), as well as their amplitude. (0.88 mV for high-frequency, 1.3 mV for low-frequency). This is a very exciting finding, which we will also be testing in our experiments.
(more…)