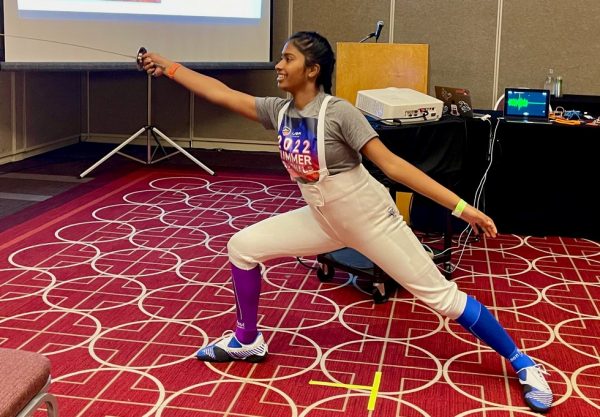 What do neuroscience and fencing have in common? This was a question asked—and answered!— by Supriya Nair, high-schooler and neurofencer from Washington State. After winning WA State Science Fair two years in a row using our gear, this young scientist took the opportunity to present her neurofencing research at US Fencing Nationals in Minneapolis—and volunteered to become our brand ambassador while at it!
But presenting at the Fencing Nationals wasn't the only outreach activity Supriya engaged in these past few weeks. She presented her findings at two fencing centers in Washington State too. Besides demoing the discipline she herself invented, she also added in our well-known experiment "Take Someone's Free Will" using Human-Human Interface. (Next thing you know, she masters touché using another person's arm!)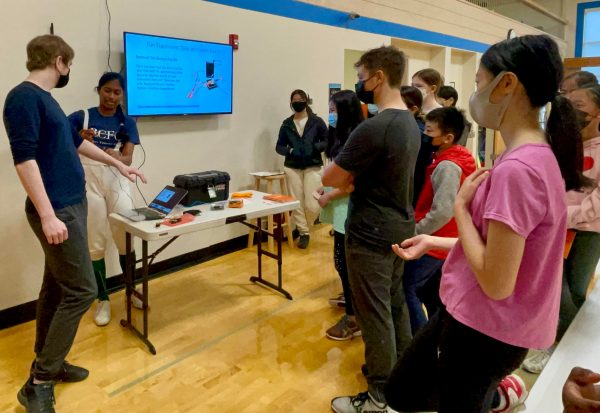 So what's next in line for this resourceful teenager? She plans to keep spreading the spirit of neurofencing across the states. But there's also a practical goal focused on improving the fencing in neurofencing. Athletes hear a lot about the importance of warm-ups. But most of them don't know the why behind them, which makes it that much easier to just "meh" them away.
Many thousands of fencers will now grow more apt to avoid injuries AND back their sports with science! Supriya's next stop will be Northwest Fencing Center in Portland. After that, who knows? (We at Backyard Brains are rooting for a scientific paper.)
There's hardly a better feeling than igniting the flame of DIY neuroscience and seeing how the torch gets passed on to others!