Failure is an important part of the
Reiterative Design Process!
For some students, dealing with failure can be tough. It's frustrating to encounter obstacles in science! And for teachers – how do you grade a project when a student puts a lot of effort in, but keeps hitting roadblocks?
Many of you already teach like this, but I wanted to share my own recent example of the Reiterative Design Process. Very few things turn out perfect on your first attempt (like the Orange Chicken I attempted to make last night… Not enough sugar?) and require you to learn from several failures or mistakes.
Many students we are working with now are excited about the growing field of DIY Neuroprosthetics, so to help guide students along in their journey, I've been working on creating my own prosthetic hands using materials that are accessible to many Middle and High School students!
Three Generations of NeuroProsthetics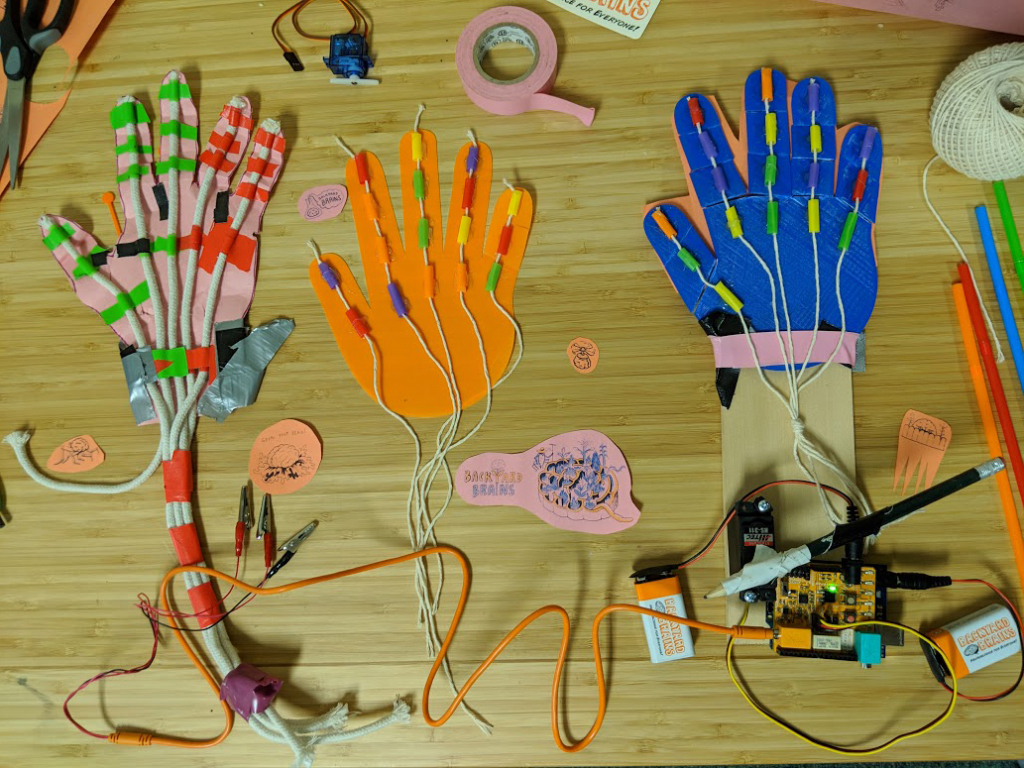 From left to right, you can see that in just three different build models, my design came a long way…
(more…)