In Search Of… Mind Control
Zachary Quinto explores the world of Mind Control Tech, including our own!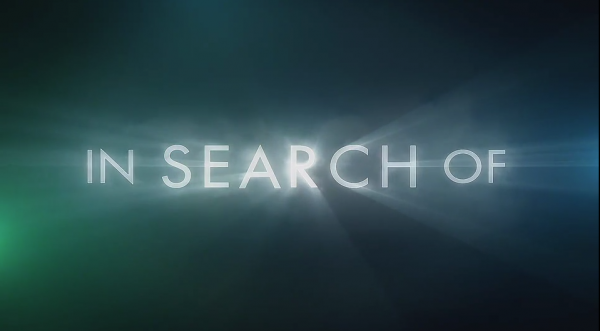 Several months ago, we were visited by a film crew and a notable celebrity to film Neuroscience experiments for a History Channel show. We're excited to finally share our spot with you on "In Search Of," a documentary style show hosted by Zachary Quinto, which investigates pop-sci phenomena, including… Mind Control! Check out our feature below.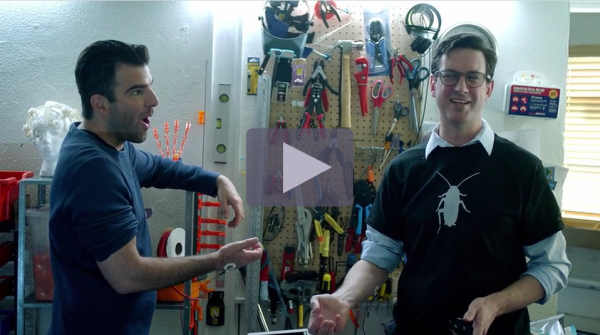 We filmed several experiments with Zach, but unfortunately only our Human-Human-Interface was featured on the show, with the rest of that footage likely filed away and lost forever… Alas, thus is showbiz.
Behind the Scenes
Zach can't hide from College Students
Everyone on campus is freaking out because Steve Carrell is touring with his daughter, but I just sat across from Zachary Quinto at Starbucks pic.twitter.com/bg2tE0564p

— Claire Stemper (@stempc17) March 20, 2018
It's no secret that College Students watch a lot of Netflix… so for Zachary Quinto, who has classic roles on the TV shows Heroes and American Horror Story, and who plays young Spock in the new Star Trek Movies, a college campus is the last place he should expect to fly under the radar.
Shortly after filming at our office, tweets and a local news article popped up, outing Zach for his attempt at using a fake name at the Starbucks right down the street from our office.
Zachary Quinto thinks he can come into MY Starbucks, use the fake name Josh for his order, and not get recognized?? Girl check ur eyebrows

— Sophia (@sophritos) March 20, 2018
To his credit, he didn't realize our downtown Ann Arbor office is so near the central campus of University of Michigan, and I don't think anyone can blame a celebrity for wanting to blend in. See a bashful Quinto explain himself in these clips below from James Corden's Late Show!
Regardless, it made for an interesting day as students explored campus trying to land celebrity selfies with himself and Steve Carrell, who was ALSO in Ann Arbor that day.
One last tabloidy fact, then onto your regularly scheduled neuroscience content: Zachary Quinto is not a fan of cockroaches, citing previous filming experiences with cockroaches that went awry… but he was excited about our approach to neuroscience education, invertebrate and human physiology, and of course human-machine-interfacing technology!
Human-Human-Interface
Celebrity Tested, Neuroscience Approved
Zachary Quinto joins the likes of celebrities, such as Bill Nye, the White Rabbit Project team, Kevin Hart, The Rock, Norman Reedus, and more who have experienced hands-on Neuroscience with the Human-Human-Interface. This is phenomena-anchored science at its best – check it out in our store below!