**Edit: The Heart & Brain SpikerShield has been replaced by the Heart & Brain SpikerBox!**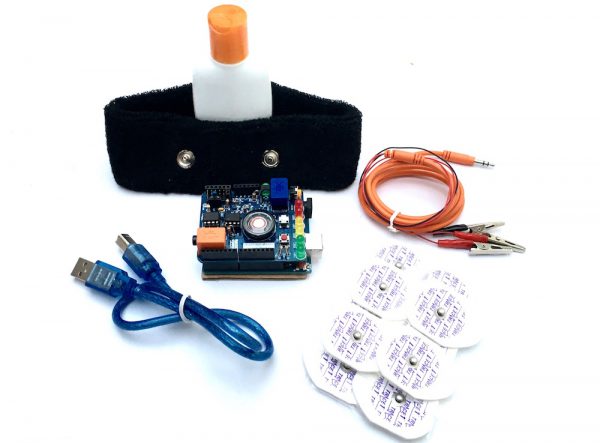 The Backyard Brains Heart and Brain SpikerShield is pretty amazing-you can use it to look at both the electrical activity of your heart (across your wrists even!) and the rhythmic electrical activity of your brain. As with all our products however, this wasn't good enough for us, so we've been developing even more experiments for it!
You may have seen our recent experiment looking at the human EOG (ElectroOculoGram). It turns out that the eye forms an electric dipole, where the front is more positively charged and the back more negative. When you move a dipole, such as the eye, it creates an easily observable (at least, with our H&B SpikerShield) electric potential deflection.  Based on the direction of deflection (positive or negative) it's even possible to tell which direction the eye is moving in!  It's easy to set up and requires no additional equipment beyond the H&B Bundle.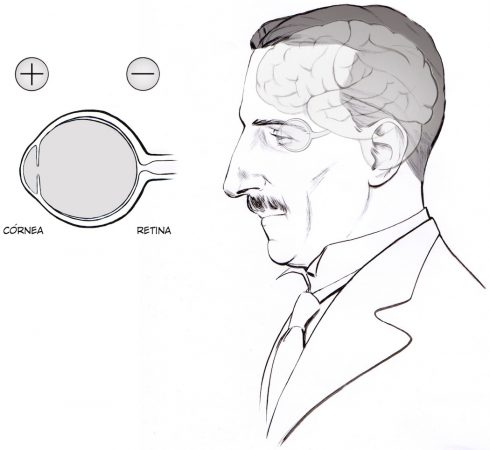 How strong of a deflection can you or your students create?  Can you tell where someone's looking just from the potential their eye generates? Grab one today to explore this fascinating intersection of neuroscience and physics.