This past Friday, Backyard Brains held an Open House as a part of this year's Ann Arbor Tech Trek! Dozens of local tech companies had their doors open to the public that evening and we, like our friends around town, had people streaming in from open to close!
The day began with "Tech Talks" at the Michigan Theater, where our very own Dr. Greg Gage gave the Backyard Brains talk. Stimulating both thought and muscle, Greg gave an intro to neuroscience lesson and demonstrated principles of electrophysiology with the Human to Human Interface. He then explained the importance of neuroscience education and Backyard Brains' mission, stating that "Backyard Brains exists because people deserve an opportunity to learn about neuroscience, not just in a book, but by performing real experiments."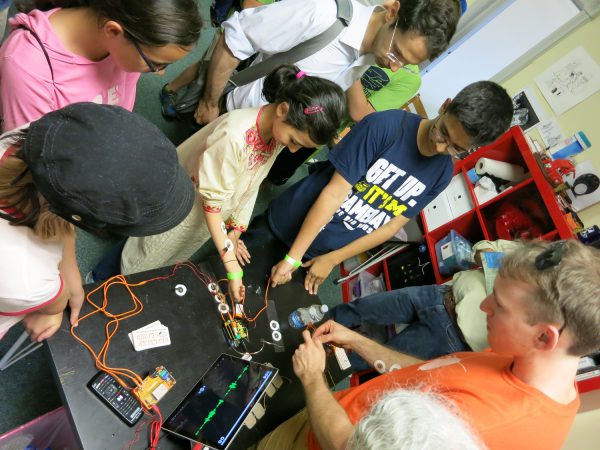 The Tech Talks were a hit, and very shortly after, the open houses began. For four hours straight we were packed with people interested in learning about Backyard Brains and neuroscience! We demonstrated the SpikerBox, the Human to Human Interface, the Muscle SpikerBox, and even the PlantShield! It was a day of education, outreach, and new connections.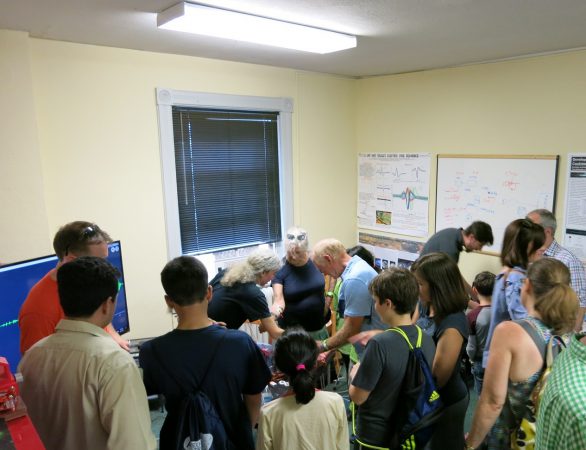 There were parents with their children who were excited to learn, area educators and physicians who were intrigued by the potential of our kits, and otherwise total strangers to neuroscience who walked away with a new appreciation for the field!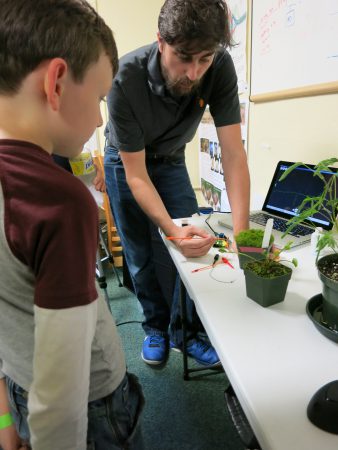 We met a few longtime fans and hopefully made many new ones!