The Consumer Electronics Show floods Las Vegas annually with nearly 200,000 visitors and exhibitors, and for the first time, Backyard Brains joined the likes of Intel, Google, IBM, and other giants by attending as exhibitors and hosting our own booth!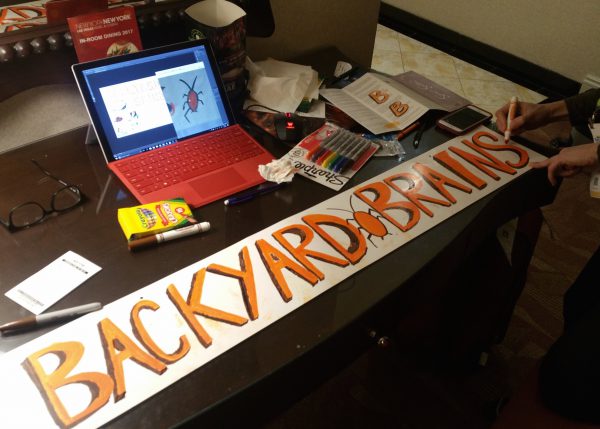 The trip was fun, but certainly wasn't without its challenges. Upon arriving in Vegas, our team realized that we were missing something very important… a sign for our exhibit. Oops. Consequently, we spent the evening before the first day of CES hunting for arts and crafts supplies (harder to find than you'd think…) and painting a new sign! We think it turned out pretty well, and it definitely feels very on-brand for a do-it-yourself company.
Our team did demos and talked to interested geeks for four straight days, and it was a blast! We asked people who had never heard of us before to roll up their sleeves for science. The hands shaken, the electrodes used, the business cards traded–it was all a blur of new connections. In the past, we've typically only attended scientific conferences, like the Society for Neuroscience conference and the Michigan Science Teachers Association conference, where we've been pretty established. So this was our first dip into the consumer world, and a lot of people were excited about the tech and the educational opportunities it provides!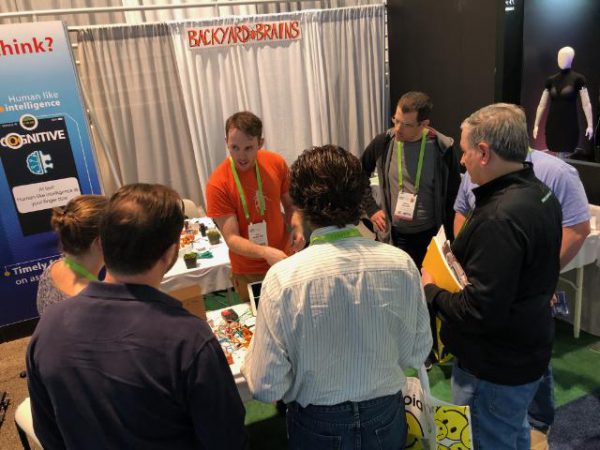 Our RoboRoach proved to be incredibly novel and intriguing for attendees at CES… We didn't double check with every booth, but we're fairly certain we were showing off the only real cyborg at CES! We had constant crowds, and even private tours showing up to take a look at our RoboRoach, the world's first commercially available cyborg!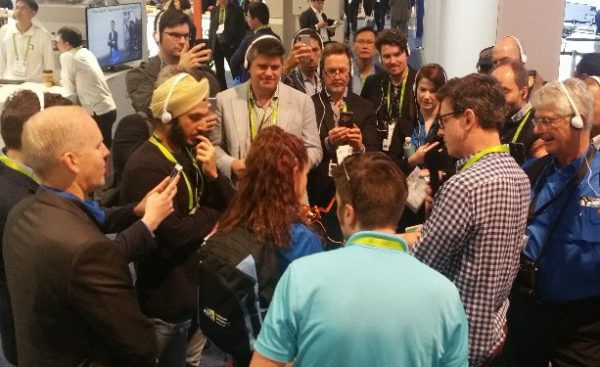 We hope you enjoyed CES… we know we did! Whether you are new to BYB or are a long-time fan, we sincerely thank you for taking the time to stop by our booth and participate in some hands-on neuroscience! This was a new conference for us and we were not sure what to expect… turns out we were so slammed with crowds that people had to try multiple times to get in and see demos! Thanks for your enthusiasm and support, we'll definitely be back next year! In the meantime, be sure to keep checking the blog and wander over to our Products Page to see what we're up to!