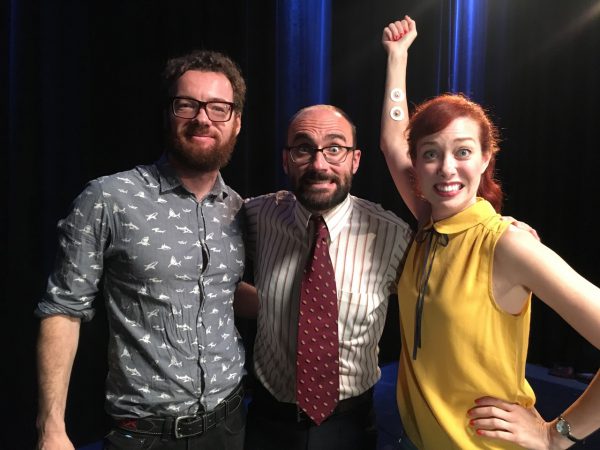 We're excited to announce the Backyard Brains will be featured in an episode of "Mind Field," a YouTube Red original series created by the famous math and science YouTuber, Vsauce!
If you aren't familiar with Vsauce, definitely give his youtube channel a look! He has become a staple of online science education, as his YouTube videos are created to break down and explain complex ideas in a relatable and almost comedic manner. His new show, Mind Field, dives into the world of human psychology, perception, cognition, and neuroscience. Sounds like our kind of show!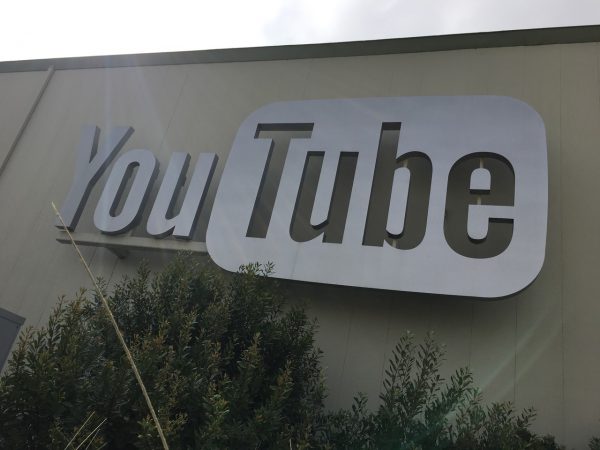 Which is why we were so amped when our co-founder Tim Marzullo traveled to sunny Los Angeles to visit and film at the YouTube production studio! Our very own little slice of neuroscience education would now be exposed to the masses! (Cue mad scientist laughter.) Arriving early in the morning with his trusty toolbox packed full of neuroscience experiments, Tim got right to work filming with Michael Stevens (creator of Vsauce), Alie Ward (TV Science Personality), and the production team at the YouTube studio.
Tim explains, "It was a really novel experience. The only other film shoots I've been a part of had small crews and were done 'semi-live,' where we only had one or two takes to get something to work. For this episode, we spent all day filming just two experiments, and a lot of work went into each. We would reshoot each take several times, making sure everything turned out beautifully on camera, and refining our script so the descriptions were tight and entertaining. There were ~20 people on the Mind Field crew, so it was really a cool experience to be a part of a high-budget, professional shoot."
In #MindField Season 2 Episode 8, I explore locked-in syndrome, paralysis, and our "electric brains" with help from @BackyardBrains, @alieward, and @OSUWexMed WATCH: https://t.co/zucxRMl26m pic.twitter.com/3mDKbUmMdS

— Vsauce (@tweetsauce) January 4, 2018
Season 2, Episode 8: The Electric Brain was just dropped this month, and we were so excited to see the fruits of Tim's trip. It is a YouTube Red show, so you'll need a subscription to YouTube to see it, but believe us when we tell you that it will be worth it. No spoilers for the show, so we don't want to say which of our experiments are appearing, but what we can tell you is that they are two of our more provocative experiments…