In honor of Brain Awareness Week this month, we want to spotlight an organization fighting the good fight and working to bring the NeuroRevolution to as many schools as possible! NW Noggin (Northwest Neuroscience Outreach Group: Growing in Networks) is a neuroscience outreach group based in Portland, Oregon that has been introducing students to electrophysiology across the Pacific Northwest! With the help of our Human-Human Interface, NW Noggin has traveled to 14 different events in their area, and they've helped over 3,000 students investigate the power of their muscles' electricity as of March 1, 2019!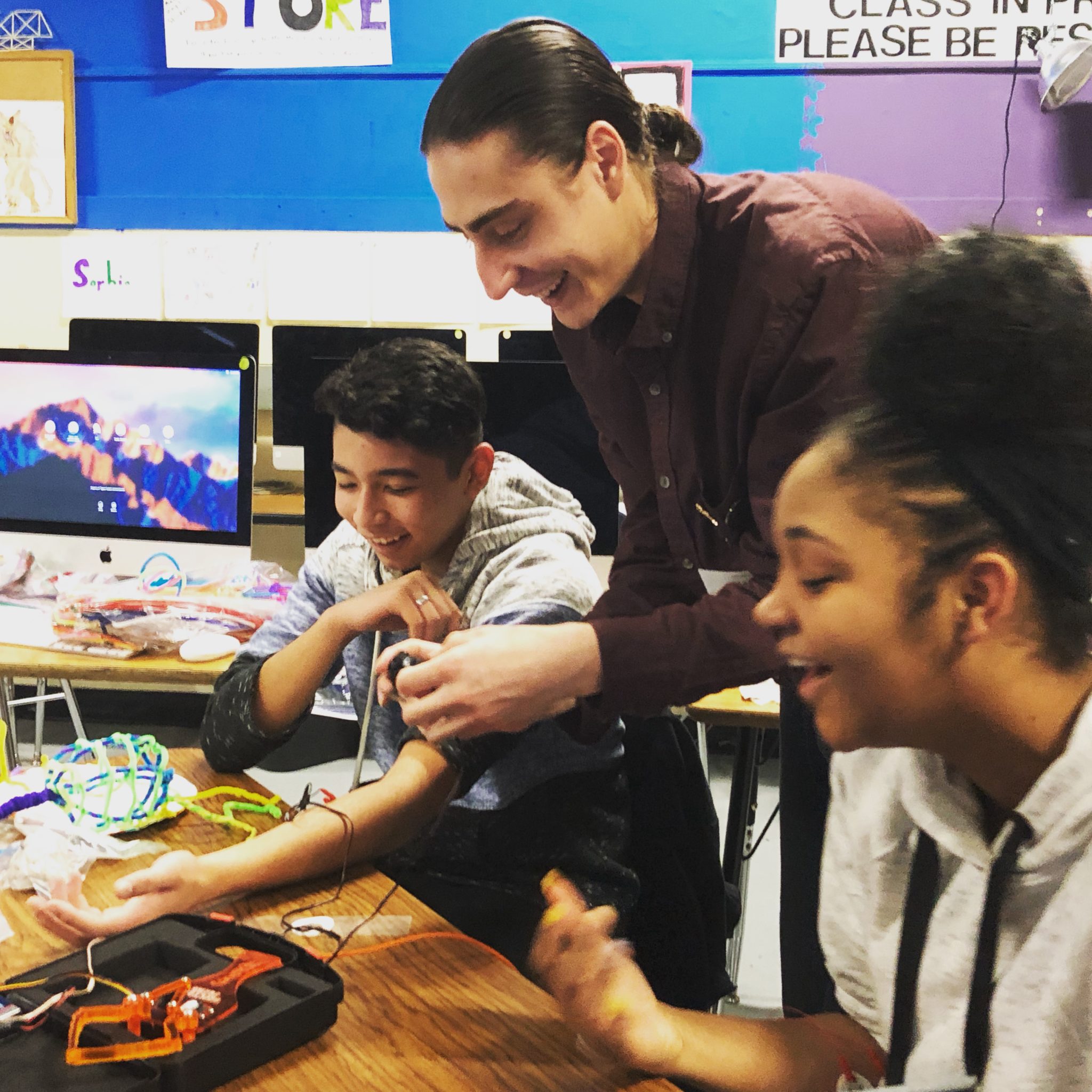 NW Noggin is a collaborative effort, and everyone involved is a volunteer, dedicating their time and expertise to helping kids all over engage with science and art. Different local groups send representatives as well, such as the Neuroscience Club at Portland State University. Aaron Eisen is a member of the PSU Neuroscience Club, and he has been leading the charge with their BYB outreach. "The impact is astounding. Kids who are not normally engaged in classrooms are captivated by abilities of this device," Aaron says of the students' reaction to the HHI. Getting kids excited about neuroscience and understanding how their own bodies work is an essential part of nurturing a budding scientist, and we aim to do just that with all of our products here at Backyard Brains.
Events hosted by NW Noggin work to combine hands-on science and art, such as modeling neurons and nervous systems with the ever-present pipe cleaners, using these concrete crafts to learn about neurons and axons and how they cause muscles in the body to move. Then, the events often move on to to studying the students' own muscles and electrophysiology, using our "control freak" bundle of brain-machine interfaces.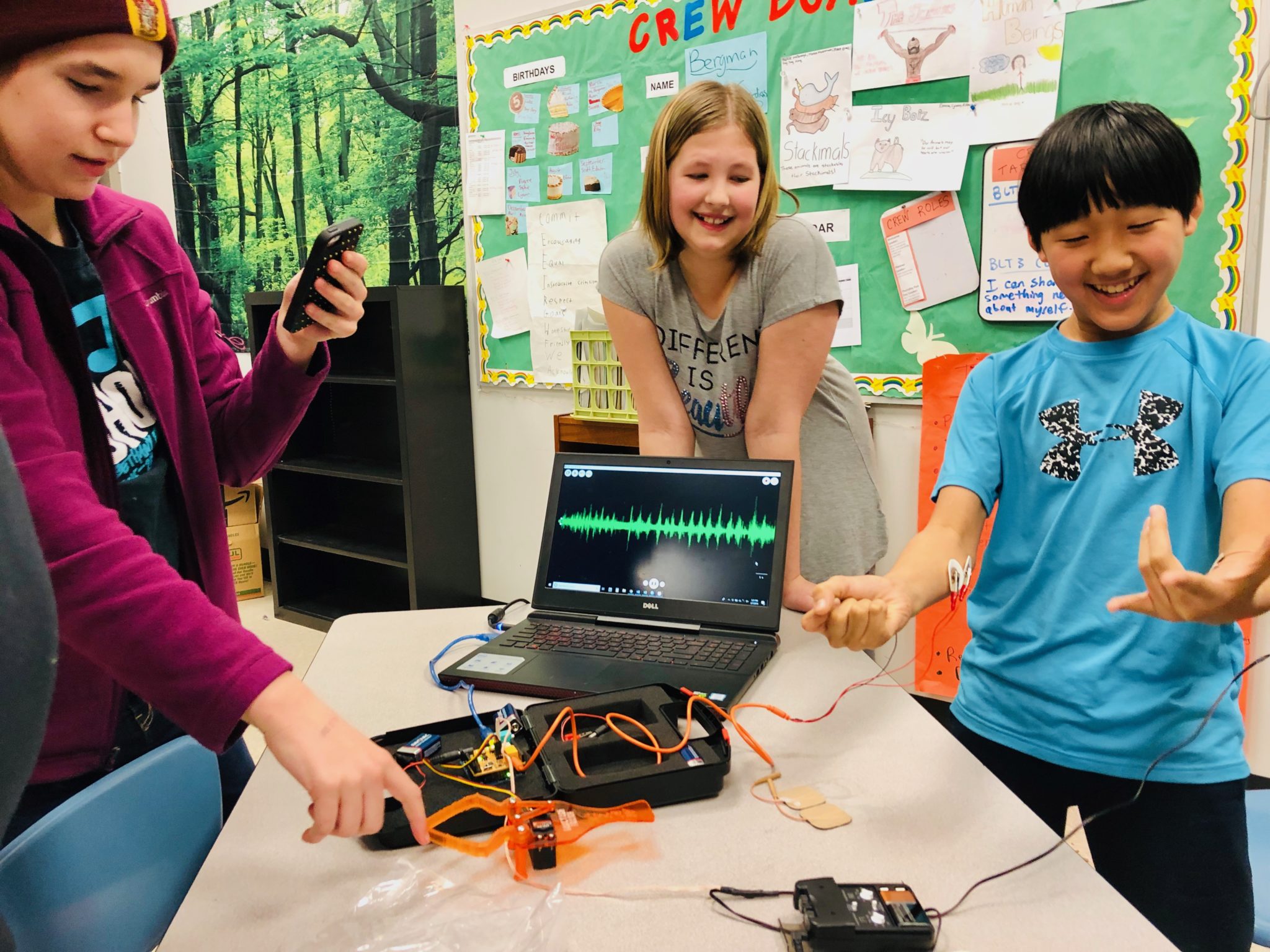 "Thank you Backyard Brains for helping us connect so many young people to neuroscience research, and a better understanding of their developing bodies and brains!" You're very welcome, NW Noggin! Keep up the good work!
---
Brain Awareness Week is an initiative started by the Dana Foundation to shine a spotlight on neuroscience every year in March. Find out how you can become a partner and host your own event in your community by visiting their website!