Tim marched his way down to El Hormiguero 3.0 (Spanish for "The Anthill") to to continue talking about electrical impulses in the body. A special guest got to play with our new Claw model, and we dropped teasers for a few new products and experiments that have everybody firin' and flexin'! ???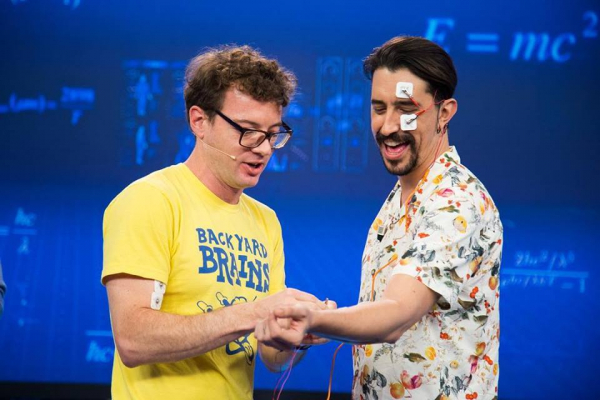 First, Tim spoke briefly about the tech and asked permission to hook up Mr. Banderas to our newest Claw, giving him a third arm: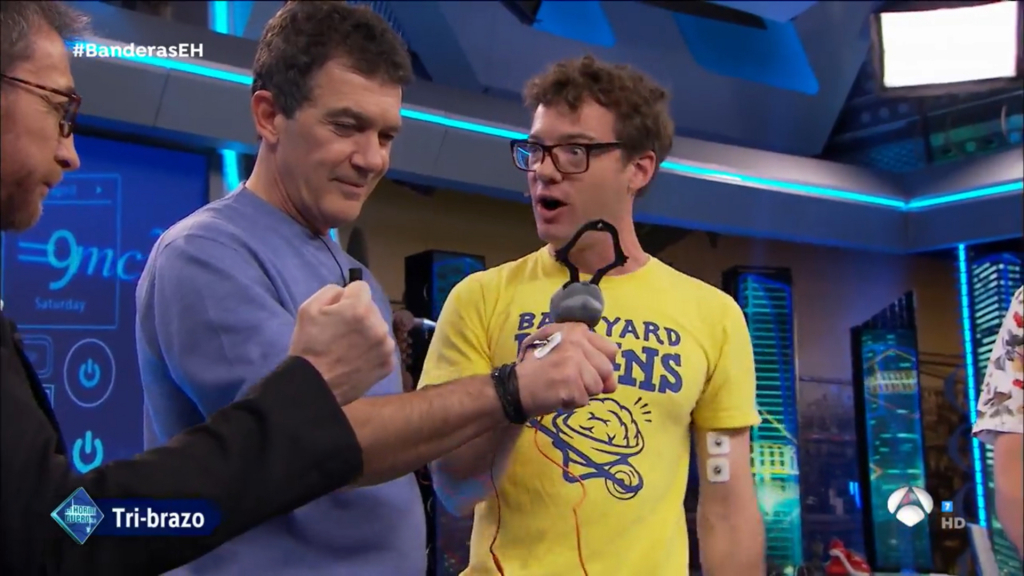 Next up, Marron took a quick trip to the future, using our Muscle SpikerBox Pro to play Galaga with his eye blinks! Flexing his right arm sent his ship right, flexing his left arm sent his ship left, and each blink was a shot!
Finally, Tim hooked himself up and had a little muscle music jam sesh using our Muscle SpikerShield Pro. Hooking six sets of electrode cables up to the Muscle SpikerShield Pro and a synthesizer, Tim flexed his arms and legs and dropped a beat.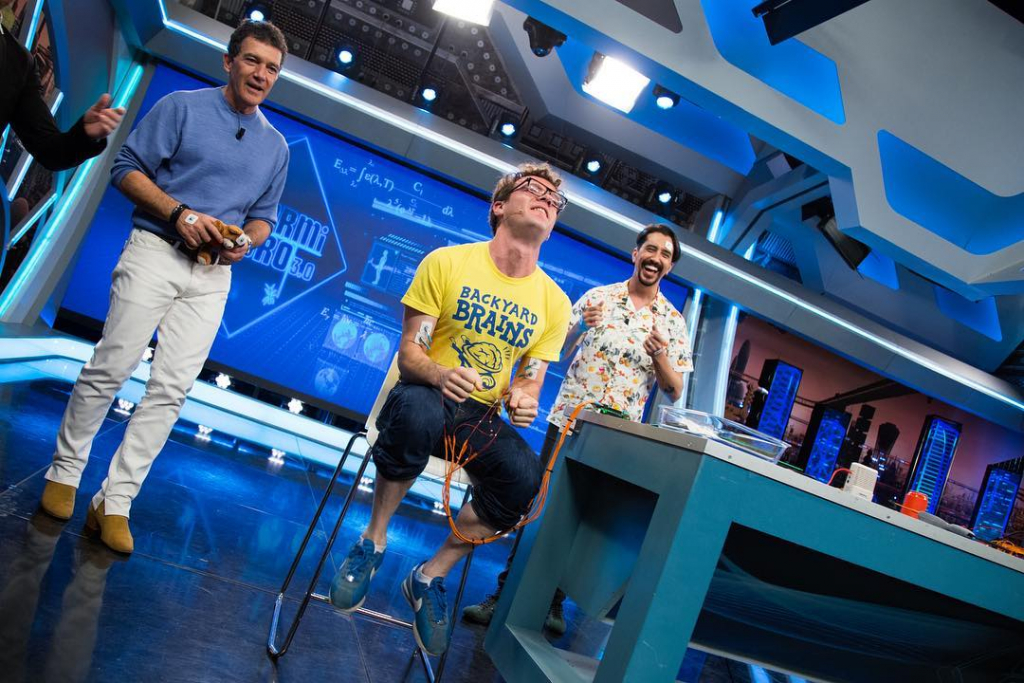 Check out the entire video below! (Note that it is in Spanish)