Grant Providers Agree, Neuroscience is Worth the Investment
Several months ago, Mr. Skoczylas, an Elementary Tech Coordinator, was trying to figure out how to best introduce young students in his district to the intersection of Life Sciences and STEM. As you know, at Backyard Brains, our tools and labs make it easy for students to begin performing their very own Neuroscience experiments!
Mr. Skoczylas thought the best start would be to begin with an after-school Neuroscience club where passionate students could gather to explore neuroscience, biomedical engineering, and human physiology! This way several other teachers could get involved as well and students wouldn't be restricted by age, grade, or class.
There was, however, a hurdle: funding. But that was only a small bump in the road, as Mr. Skoczylas sought out and secured funding through a local opportunity!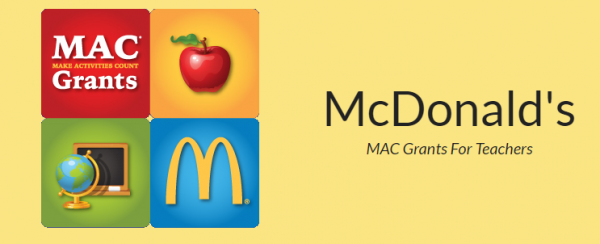 The #MacGrant is a series of grants made available to educators in PA, WV, OH, and MD. And among many other winners this year, Mr. Skoczylas's project was approved and awarded funding!
Congratulations to Mr. Skoczylas – we are looking forward to working with him and his team to bring exciting, hands-on neuroscience to their district! We'll be sure to keep you posted about their progress.
Curious about other examples of successful, grant-funded implementations? Check out the blog post below!