Bring this Experience to your Classroom!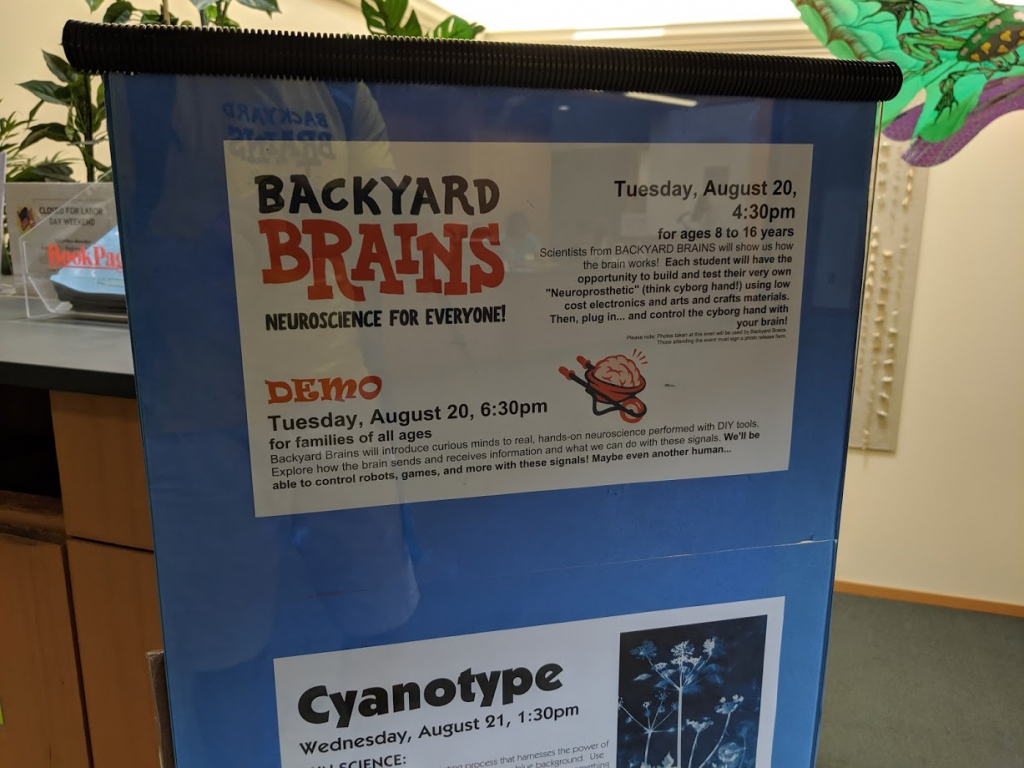 This fall, we worked with two Michigan Public Libraries to bring a "DIY Neuroprosthetics Workshop" to local communities. The workshops were designed to introduce students and interested adults to the fundamentals of neuroscience: The experience began with participants recording their first Action Potential with the Neuron SpikerBox, then seeing the electrical activity of the brain and muscles, to finally controlling The Claw and other humans with the Human-Human Interface!

After the hands-on demonstrations, the focus shifted to Neuroprosthetics and assistive technology. We cover the history and importance of Neuroprosthetics well in our experiments, but in brief, Neuroprosthetics are "Brain-Machine Interfaces" that allow people to control robotics, electronics, and software using the electrical signals in their brains and bodies! This could be as simple as flexing a muscle to move a computer cursor, or as complex as recording from your brain directly to control a robotic arm!
Then participants had the opportunity to use our DIY Neuroprosthetic Kits to build and take home their very own cyborg hands!
Or, check out the Brain-Machine Interface Classroom Bundle! It includes everything you need to get started.
Check out these pictures and quick reflections below to get a taste of the project – and then invest in a The Claw Bundle and enough
DIY Neuroprosthetic Kits to bring this whole learning experience to your students!
Ann Arbor District Library DIY Neuroprosthetic Workshop
Highland Township Public Library DIY Neuroprosthetic Workshop
DIY Neuroprosthetic Kit (5-pack)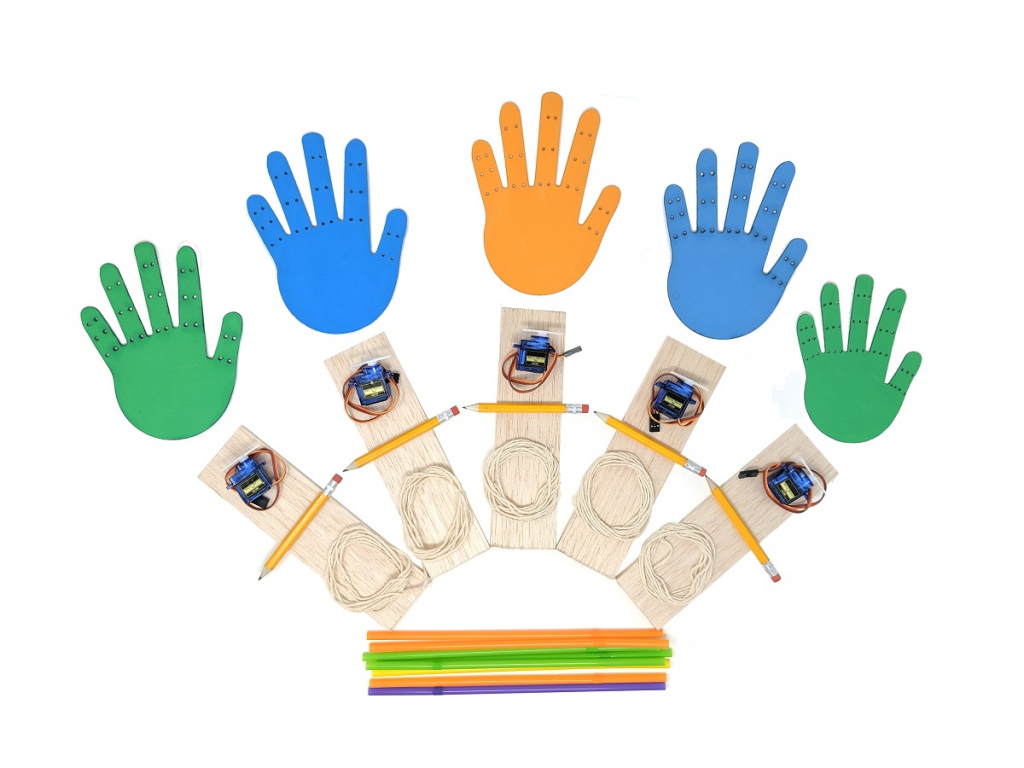 Brain-Machine Interface Classroom Bundle (Supports 30 students)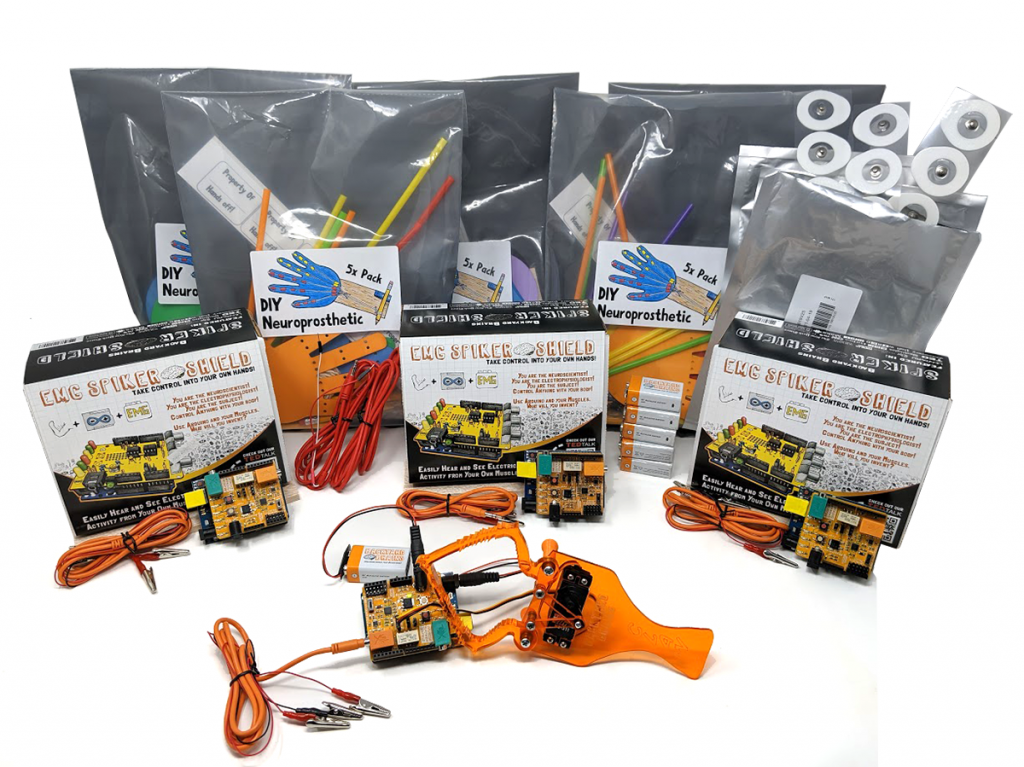 Are you a teacher or a library events coordinator? This is the perfect way to bring this experience to your classroom! Check it out in the store below, or email will@backyardbrains.com for more details.