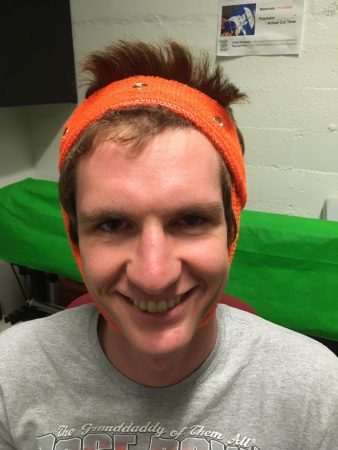 I didn't write a lot of blog posts this summer because I didn't have my own research project, but the other research projects kept me plenty busy. I converted over an old BYB library written in a pricy programming language called Matlab into a free open source language called Python. I also cleaned it up and commented out all of the code while I was at it.
I had the privilege of helping out the other fellows with their projects. I got to be a test subject for a couple studies and helped build a bee tunnel. Plus I wrote some code for graphing and analyzing the EAG of the moth experiment as well as some odd functions here and there. Not bad for a recent high school graduate!
I can't believe it's all over now. It was a wonderful way to spend a summer. Thank you to everyone who made it possible, especially Greg Gage, Sanja Gage, Etienne Serbe, and Stanislav Mircic. A special thanks to all of the 2018 fellows!