DESCRIPTION
EXPERIMENT
Essential materials: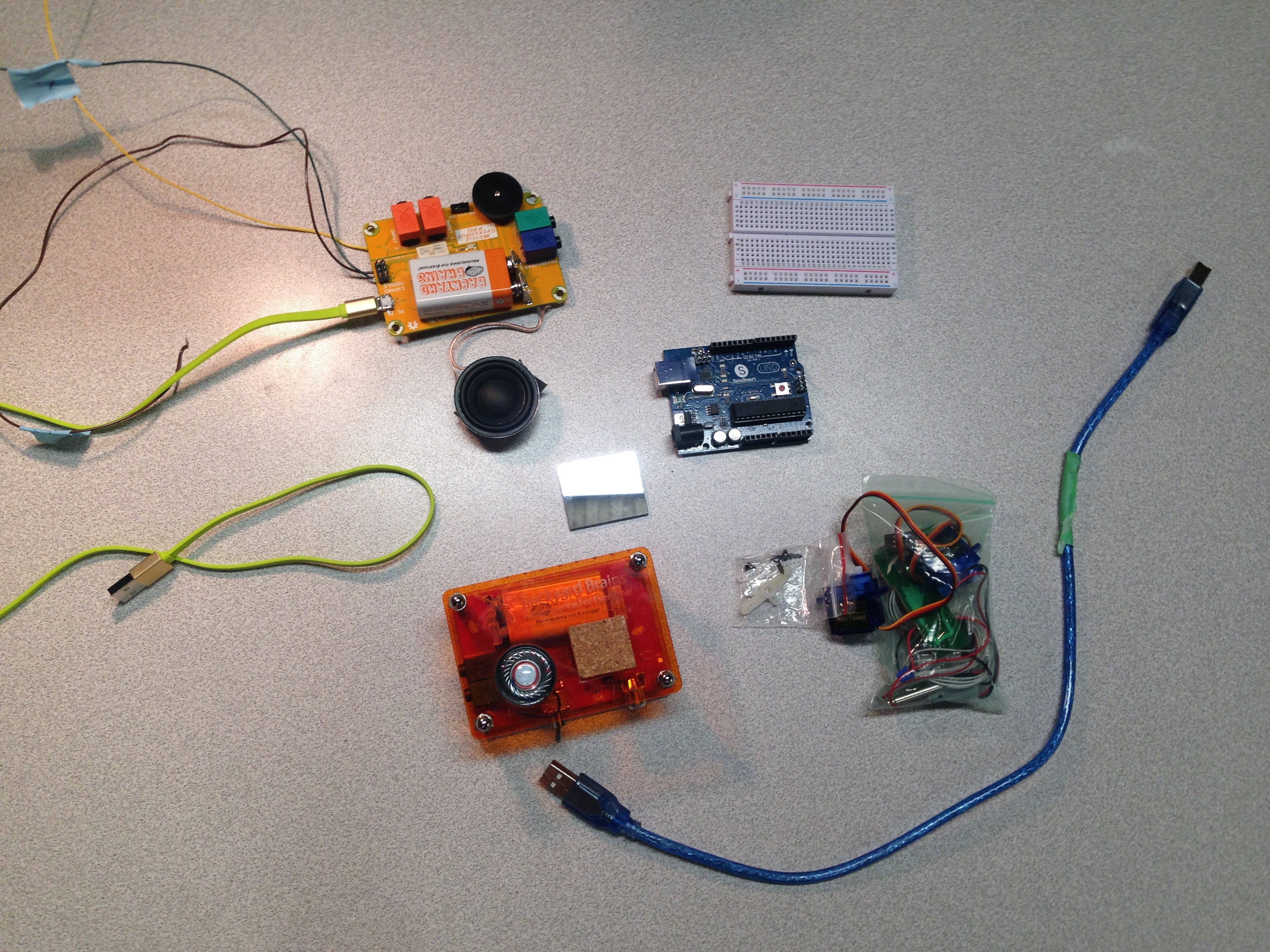 (from top left to bottom right)
1. Spikerbox pro (with appropriate cord to plug into laptop and electrodes)
2. breadboard
3. Arduino Uno and jumper cables/ wires
4. Mirrors (two)
5. servos (two)
6 USB chord (for Arduino to laptop)
7. laser (not pictured)
Non-essential materials:
1. materials for stand and base for laser light show (I used wood and acrylic)
2. supports for mirror (I used wooden sticks and popsicle sticks)
3. microscope (not needed, just helpful)
4. insect wax and popsicle sticks
5. thread and silly putty (for the neural recordings)
6. paper (for the curved screen)
7. solder and soldering iron
optional: Neuron spikerbox (pictured above)
Set up the laser light show:
Create a screen. I made mine out of paper, some more wooden sticks and a little bit of string. Do not glue the screen down quite yet. Position the servos (with mirrors attached to them), the laser and the screen so that laser shines off of both servos, and the beam hits all parts of the screen. This is a very difficult part of the experiment and needs patience — but you will feel so accomplished when it actually works!
Once you have the laser light show set up, then you can work on recording the events. Use a Spikerbox pro (a product from Backyard Brains) to do this.
Spikerbox pro: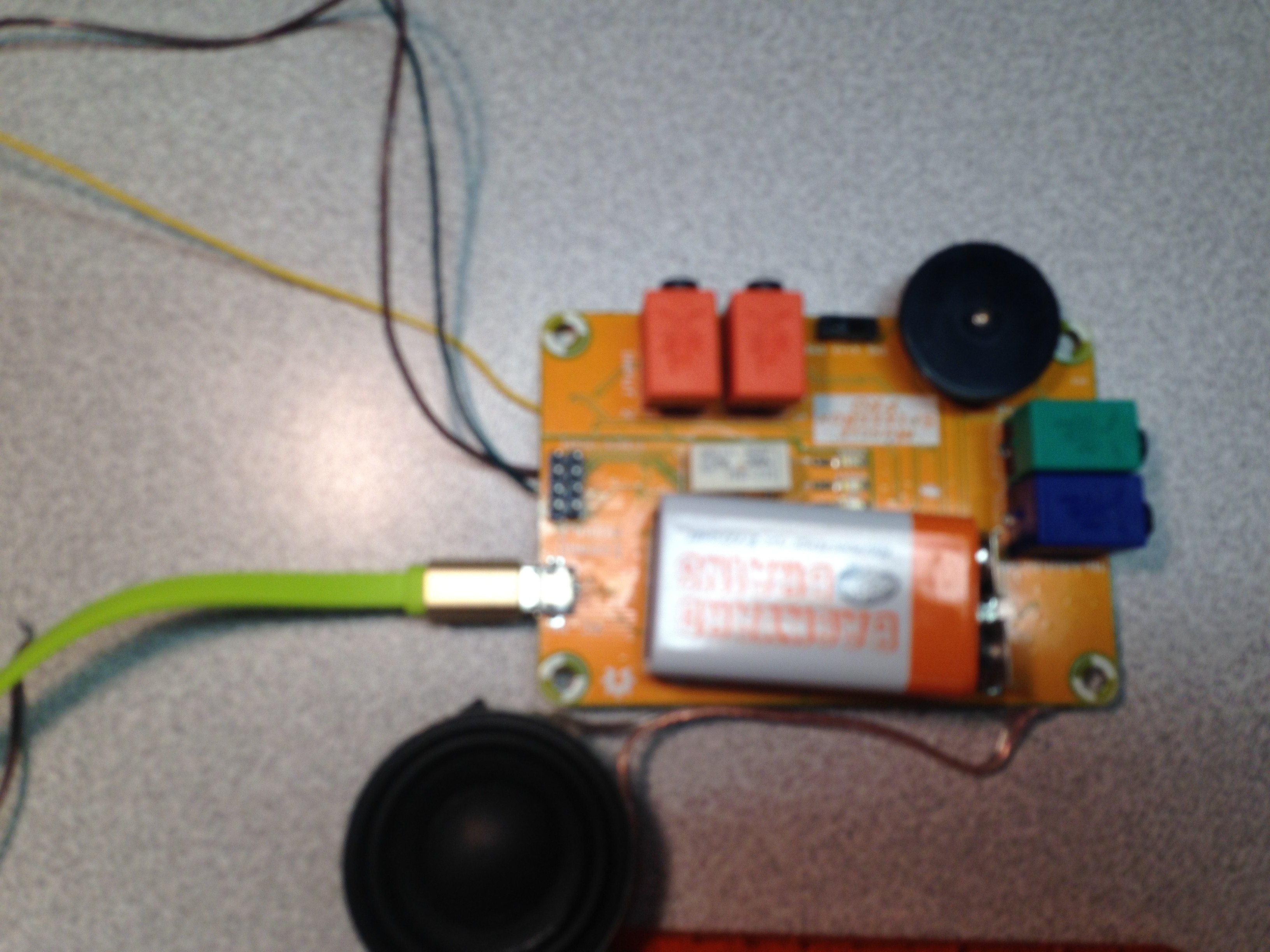 Connect the Spikerbox to your laptop using the appropriate cable (green cable in photo) and open Spikerecorder (a free app by Backyard Brains). Next to where you plug the cable in to the Spikerecorder are eight holes. Using a multimeter, find which is Ground, and which are events. The events, when connected to power, will show up as a numbered bar on the Spikerecorder screen. Solder wires to ground, event 1 and event 2.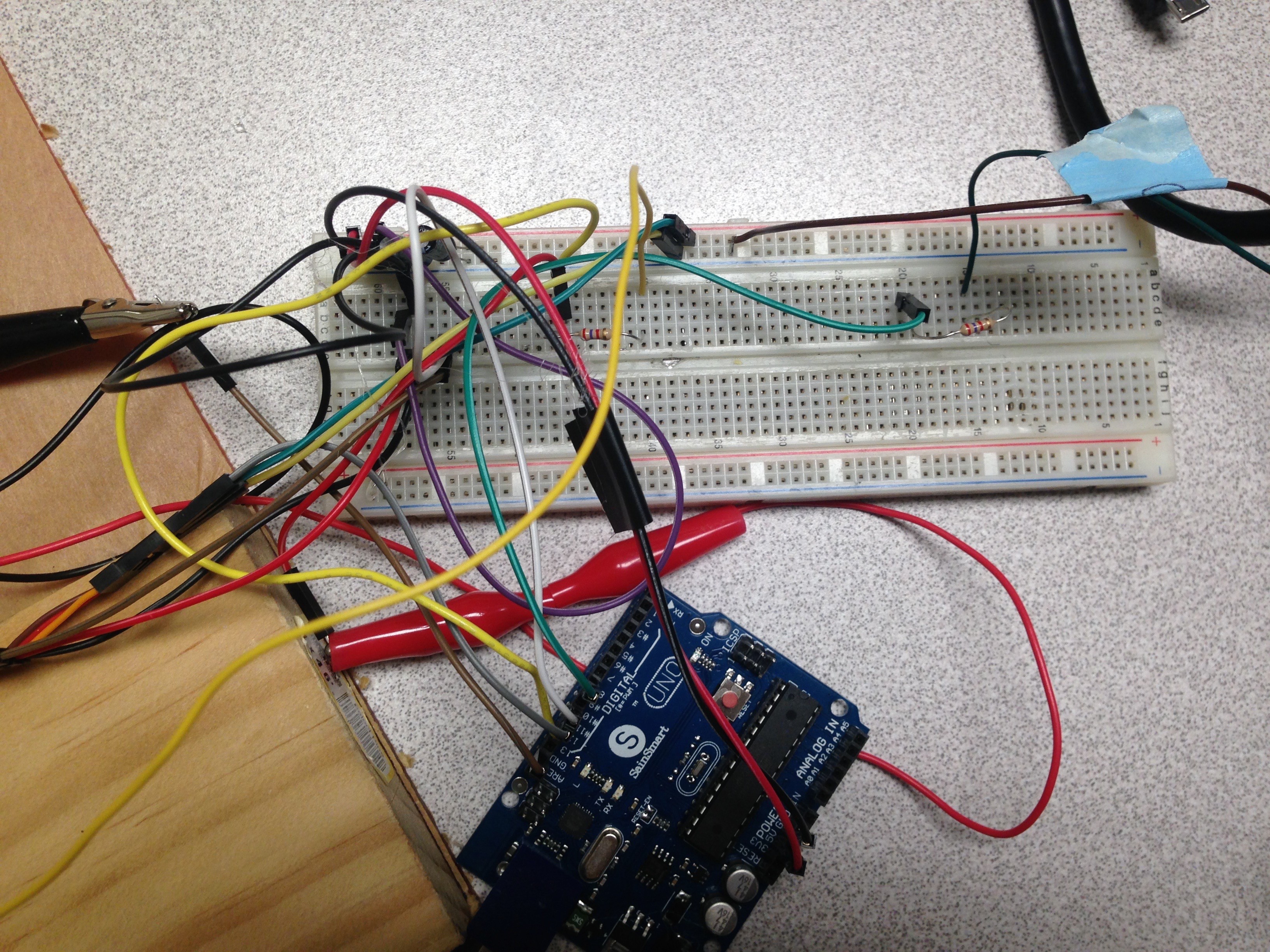 Disconnect the laser power and ground and place on breadboard. Connect the Spikerbox like below: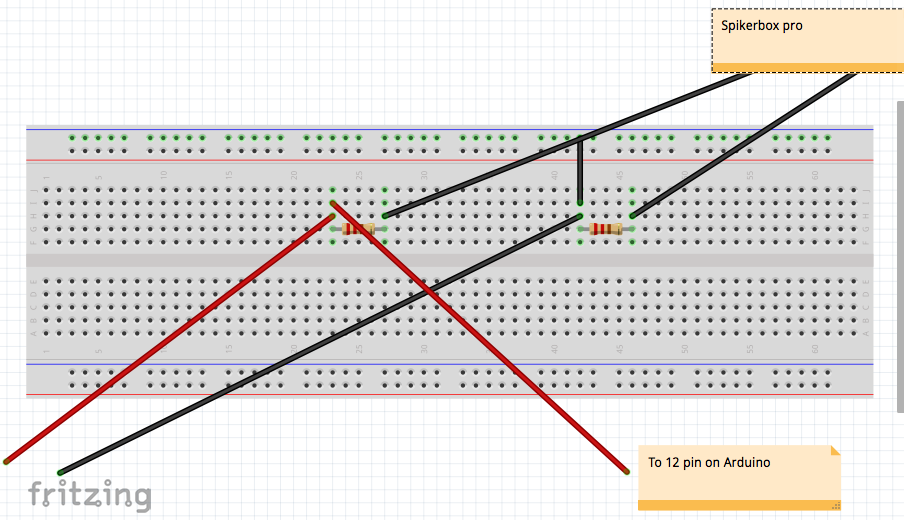 Once you have everything connected, test with code.
The way to turn the laser on:
digitalWrite(laserPin, HIGH);
if you have set up the laserPin to be whatever pin you plugged the laser power into (for me it is 12).
Since we want double events, connect one end of the resistor to a pin in the Arduino, and the other side of the resistor to the Spikerbox pro event 2 (not pictured in fritz).
then add the code:
digitalWrite(laserPinOff, HIGH);
every time the laser is off, and write LOW every time it is on.
Now you have the entire laser set up together!