Coming soon to a backyard near you.
At least, that's the idea. We're sure the technology will catch up if we give it enough prodding and throw an intern or two its way. And hey if not? There's still lasers, sounds like a win/win to me. Wait we don't get lasers either? This is really going downhill fast. Apparently the higher ups don't think beams of focused high energy photons wantonly sprayed at the brains of schoolchildren is good science.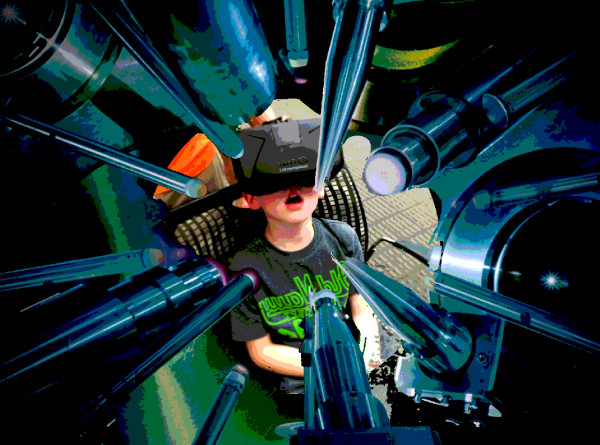 I don't see why anyone would have a problem with this
Ok you know what, how about beams of somewhat lower energy photons, and brains of something whose parents won't send us more angry letters after little Johnny tattletale has another run in with the burn ward. How about LEDs and a bug? Well then.
Mind control.
Coming soon to a backyard near you.
And it is. Technically. So long as the mind you want to control is our tough lil buddy Drosophila Melanogaster AKA the fruit fly. And so long as the nefarious deeds you want your insatiable army of insect minions to thoughtlessly carry out is…sticking out their tongue. THEN YES. We've got mind control.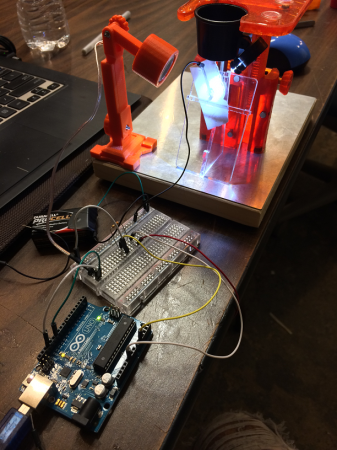 It's called optogenetics, and it's pretty crazy stuff, really. Long story short, we can stick a gene into the fruit flies that makes certain neurons, say, the sweet taste receptor Gr5a, sensitive to certain wavelengths of light-in this case, red light, because it is capable of passing through their exoskeleton into the neurons beneath. That way, if you set the little guys in front of an LED and blast away, they think the Kool Aid man just suplexed their face. And what is a fruit fly's reaction to opening the floodgates of sugary heaven? They stick out their tongue.
It turns out you can rig up an LED with a microcontroller so that when two wires from the circuit come in contact with the fly, it completes the circuit, treating the fly as a resistor, and activates the LED. This lets us time contact with the fly to when the fly receives light (and therefore sweet-tasting) stimulation.
https://www.youtube.com/watch?v=LEyBSmHnnKA
If that was a little hard to see, here's an up close and personal version of the events.
https://www.youtube.com/watch?v=fwNUyFWzp5o
And of course, nothing is truly scientific until we've mechanized it
https://www.youtube.com/watch?v=sgGOvc-04gY
It might sound trivial, but there's actually a lot to getting a response like this without any invasive action other than light stimulation. Optogenetics really opens a lot of possibilites up for experimentation that just weren't feasible before. It took the world of neuroscience by storm just a few years ago and is on the short list for the Nobel Prize, and we've got a crack team of top scientists working to bring this technology to your own backyard.
Ok, slight exaggeration again, maybe, they're actually interns working on it. Well, an intern. But we've stuck him in our basement with a steady supply of mountain dew and cheetos, and if that's not science, I don't know what is.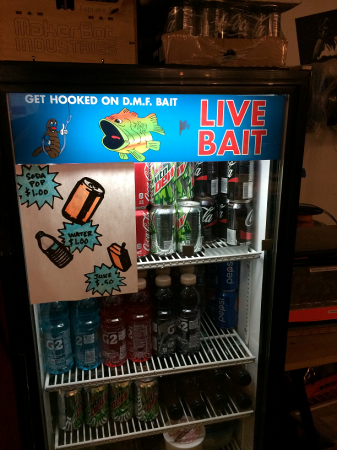 Science!
I've just been told that in fact its not actually science. According to them, "good science" involves some sort of method, and numbers, and repeatable experimentation. Apparently blood, sweat and cheeto dust just aren't enough for some people. We'll have the intern fill you in on the details.