We visited University of Michigan's campus during their annual "Xplore Engineering" camp. This multi-day event brings grandparents, parents, and their young scientists from all across the country to lovely summer Ann Arbor for a few days of science and engineering experiential opportunities.
Here are some fun facts about the event, listed from the event's webpage:
Xplore Engineering Fun Facts:
2019 will be the 7th annual offering of this camp
Each summer over 250 alums and their kids participate
Alums from 26 states participated in 2018
More than 50% of the participants are from out of state
The highlight for us (And dare we say many of the students?) was a series of "Neural Engineering" sessions, hosted by university professor Dr. Tim Bruns and led by Graduate Student Elizabeth Bottorff.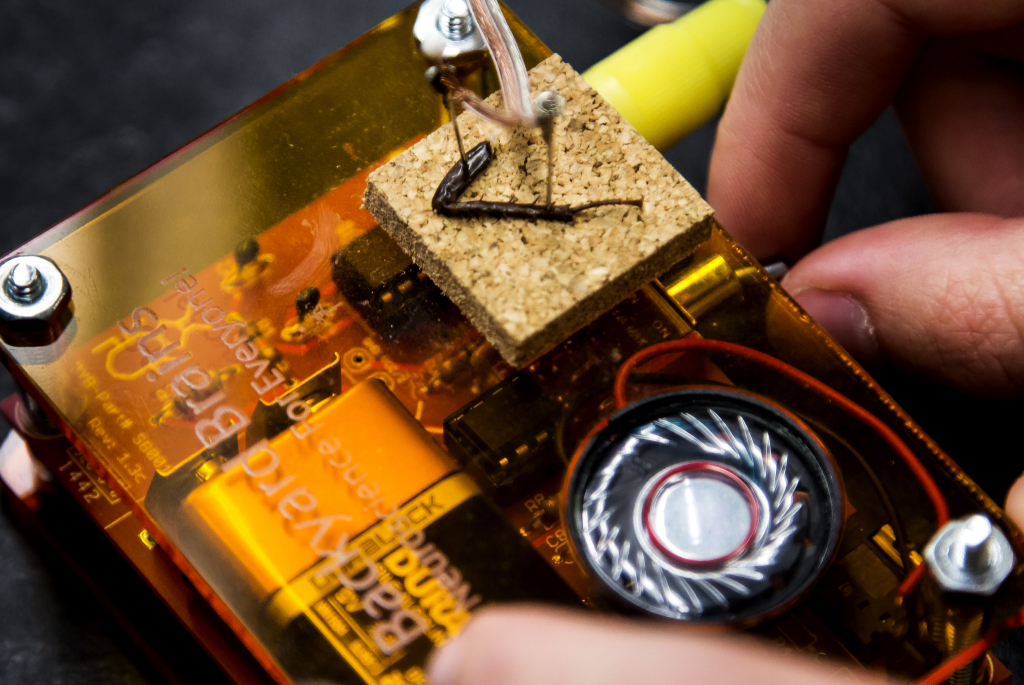 For the 4th year in a row, students were using Neuron SpikerBoxes to learn about how neurons send and receive information! The session began with a quick introduction to Neural Engineering. Students knew about how engineers build cars and bridges but were surprised to learn that engineers were also interested in studying brains!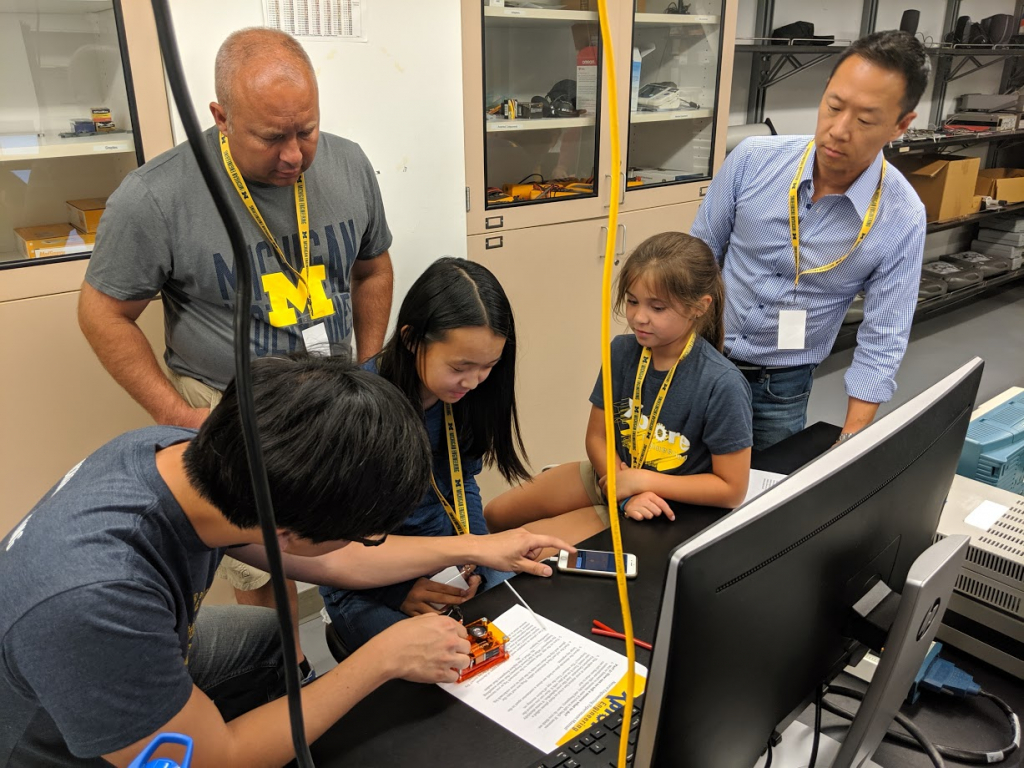 Elizabeth explained, "I wanted the camp to be something I would've wanted to experience in middle school. Our priorities were making sure that the kids were engaged the whole time while maintaining their freedom to think outside the box. I think the adults also enjoyed it a lot, many of them were just as interested in the experiments as the campers."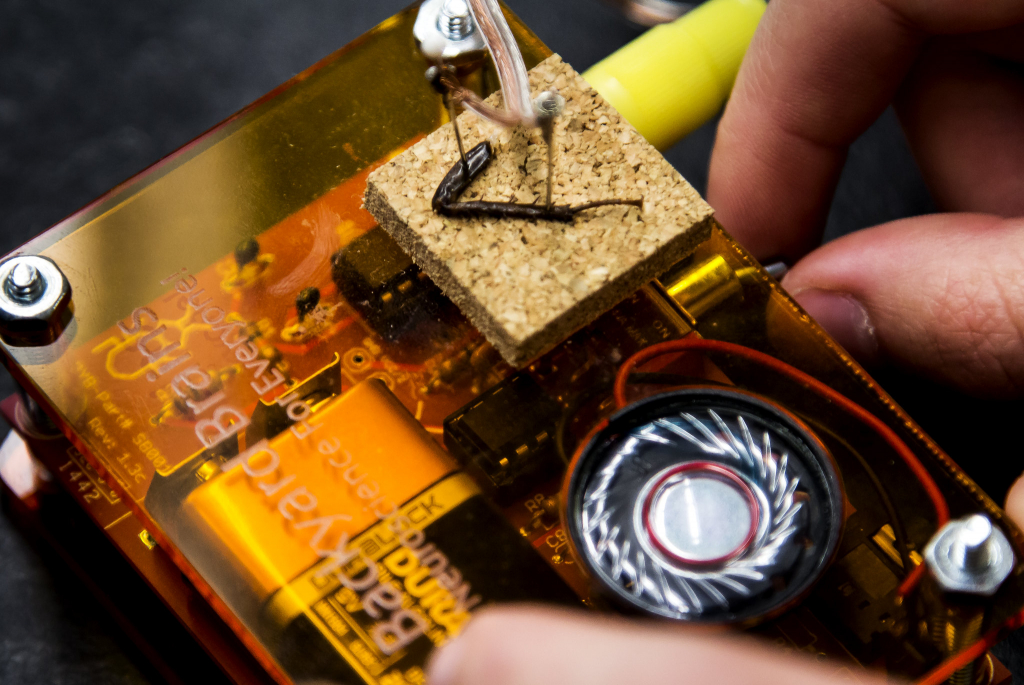 Students used a script within LabView to count spikes over a 5 second window, they experimented with micro-stimulation, set up a "Human-Cockroach Interface," learned about neuroprosthetics with The Claw, and then the students controlled their guardians with the Human-Human Interface!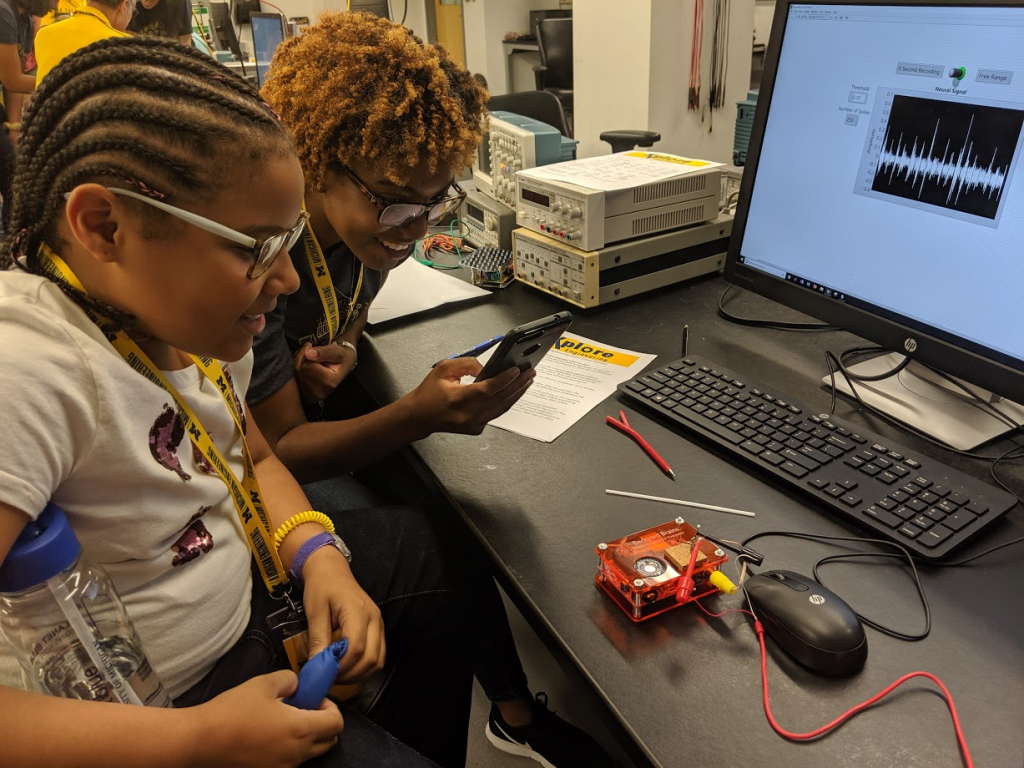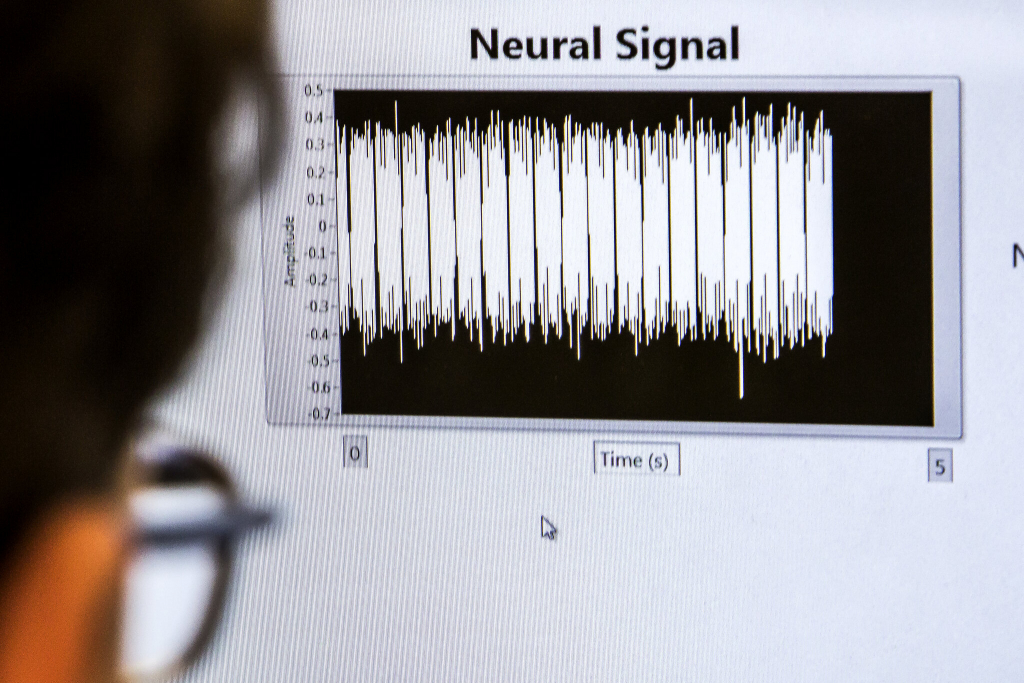 The students also used the Muscle SpikerBox to learn about how we can record the activity of our own neurons and muscles. Then, to help WOW them, the students connected themselves to a cockroach leg to create the Cockroach-Human Interface… Every time the students would flex, the cockroach leg would kick in response!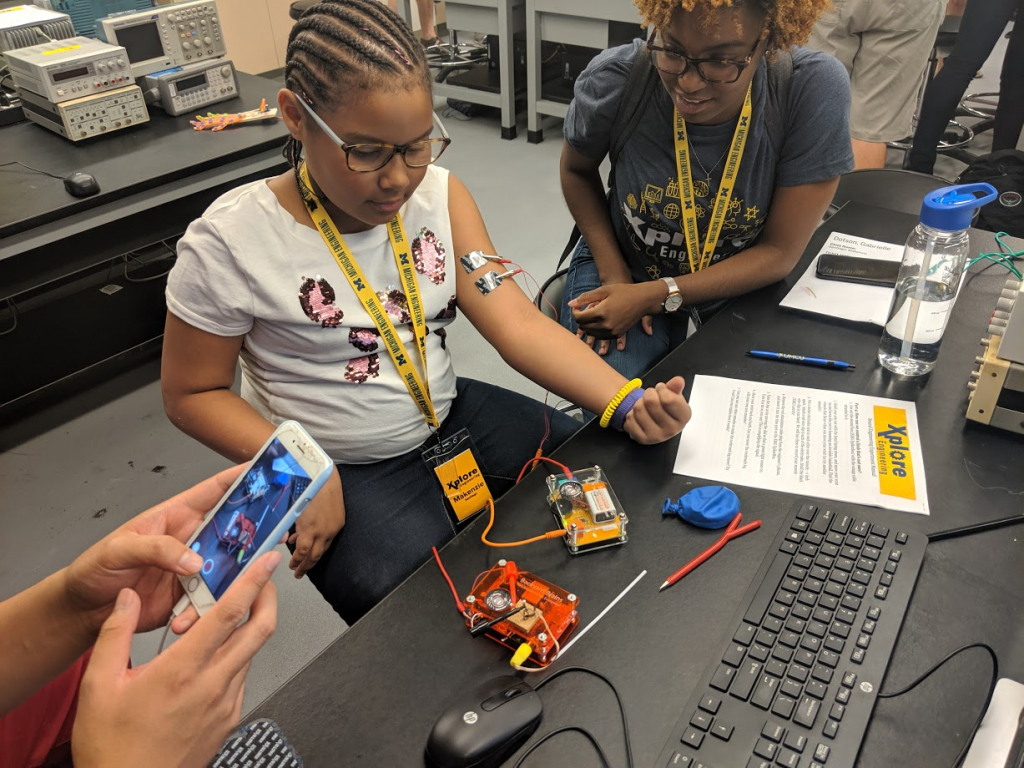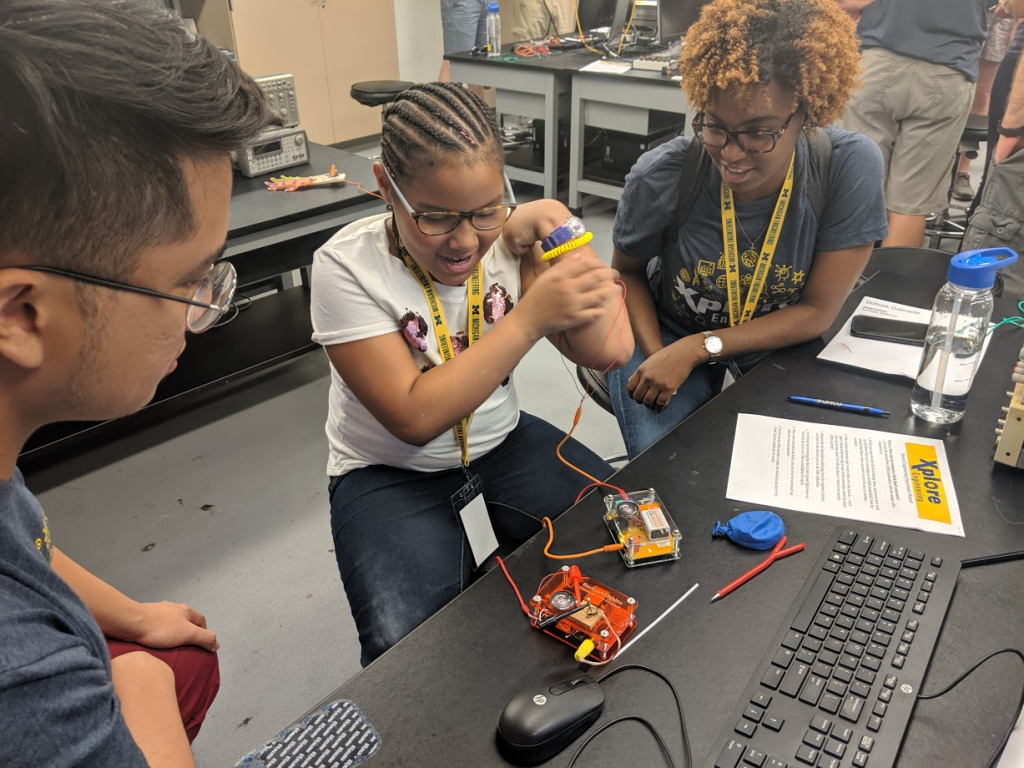 The Claw and a few DIY Neuroprosthetics were also used to help students learn about how neural engineers work together with mechanical and electrical engineers to develop devices which interface with the brain and body! In this example, students were tasked with moving a "highly radioactive plutonium core" which they couldn't touch by hand. So, they enlisted the help of The Claw!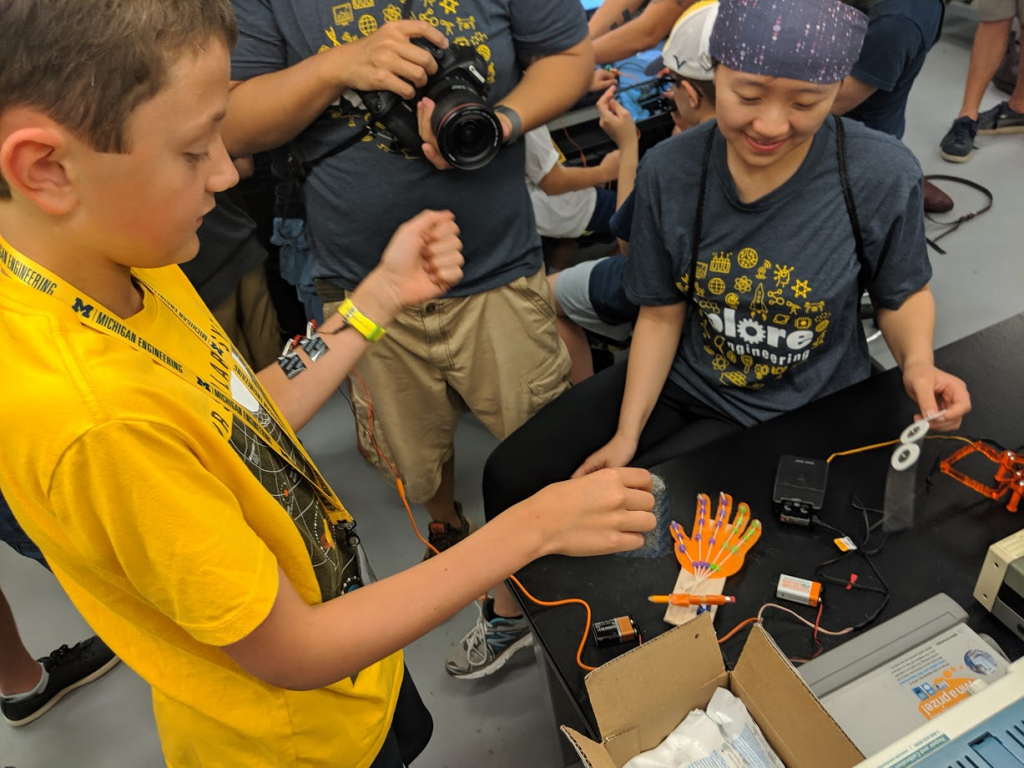 The most exciting part for many of the participants was getting to use the Human-Human Interface. Students controlled their parents, grandparents, and guardians as the final example of how engineers can interface with the human body!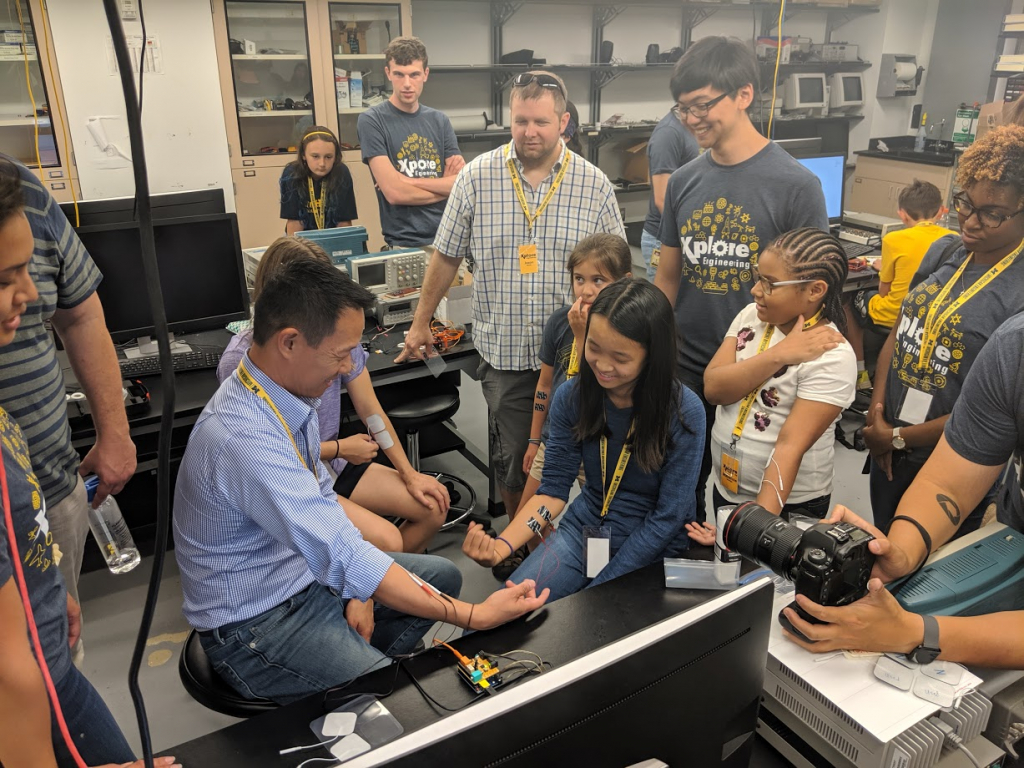 The event featured two days of workshops, so Elizabeth, Dr. Bruns, and their team of student volunteers had a chance to introduce dozens of interested students and guardians to Neuroscience! Following the event, we asked Elizabeth how it went, and she was happy to report that it went well!
Elizabeth said, "Once we brought the science to their level, a lot of the campers let their imagination run wild with the different types experiments they could run, especially with the human to human interface. For me, that is the most rewarding part. That and the cool feedback we get from "I liked controlling people" to "I was intrigued by the cool things you can make to help people who have missing limbs". For the most part, the sessions went very smoothly thanks to other graduate students in the lab and we intend to keep adding and tweaking the lab manual as the years go on. I hope every kid walked away from that class feeling like neural engineering was a completely realistic path if they want it to be. Many thanks to the other dozen or so volunteers that also passed on their neuroscience love."