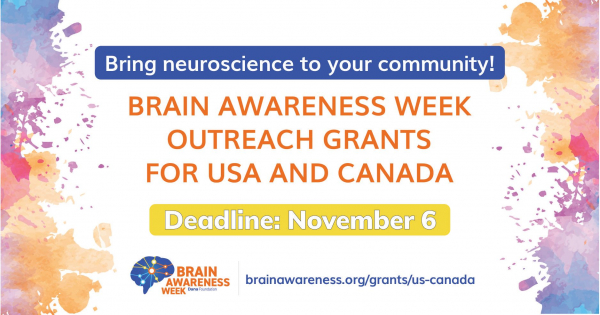 Are you a member of an organization or institution committed to celebrating the wonders of the brain and bringing them from academic heights down to your local community?
If yes, now is the time to apply for Brain Awareness Week (BAW) Outreach Grants for US and Canada! Grantees will be awarded up to $1,500 that they can use to organize events and spread the love for Citizen Neuroscience to kids, adults, budding scientists, and just about any curious soul.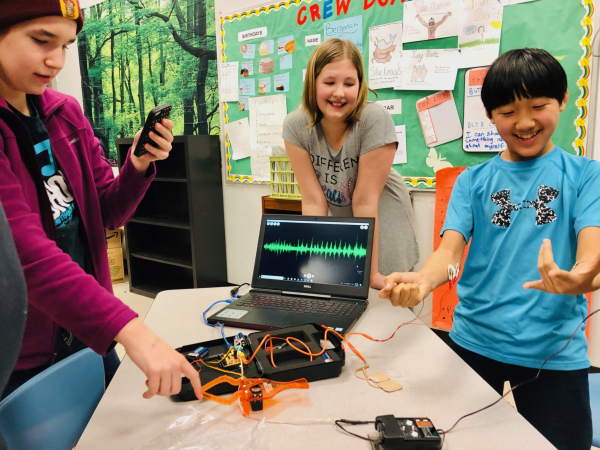 Who's Eligible for These Grants?
Any or all partners of the Dana Foundation are eligible to apply for these funds. Partnership is free but you will need to cover the cost of organizing the event. All the more reason to try and get the award to cut down on your costs!
Take a look at the list below and see if you fit any of these types of organizations:
K12 schools
Hospitals
Colleges and universities
Neuroscience & medical research organizations and facilities
Outreach organizations
Government agencies
Commercial organizations
But even if you don't get a grant, Dana Foundation offers lots of FREE perks you can avail yourself of as a partner: event planning ideas and tips, promotion materials, outreach tools and calendars, handouts. The worthiest of all benefits is that you get to network or team up with other partners. (Speaking from our personal experience!)
As part of this application, you will to provide a full program of the activities you plan to organize during Brain Awareness Week, with as many details as possible. Lots of things to do, so hurry – the deadline is November 6!
What Is Brain Awareness Week?
Since its inception back in 1996, BAW has grown into a huge campaign that has so far reached 117 countries across all continents. But even though it's a global initiative, its core impact is where it matters the most – locally. What better way to promote citizen science than to appeal to the citizens themselves?
Especially because promoting neuroscience to diverse audiences from all walks of life has never been easier and more affordable, what with all the inexpensive yet powerful electrophysiology kits such as BYB's very own inventions! (Which have already toured the nation as part of Brain Awareness Week, by the way!)
This provides a unique opportunity to become part of the elaborate network of institutions that are all aligned with the same goal: to show the world that neuroscience IS for everyone!
As always, the campaign is scheduled for late March – or more precisely, March 15-21, 2021. But as this year taught us, not all Marches were made equal. Due to a probability of a prolonged COVID crisis, participants will be able to host their 2021 BAW events online or in-person – or both!
Celebrate or cerebrate? Why not do both at the same time!