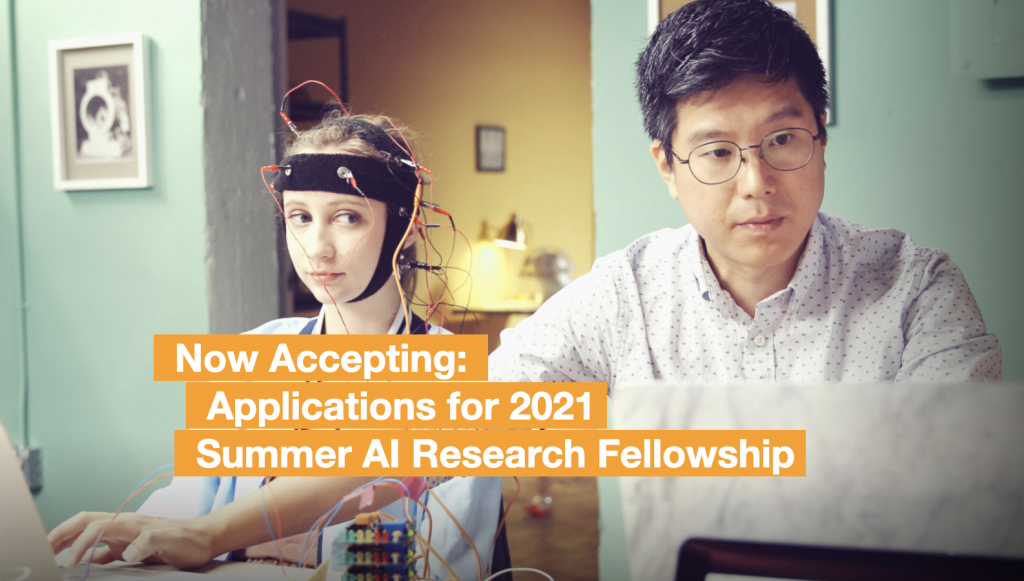 Call for HS Teachers and Undergraduates in Biology, Engineering and the Arts:
Calling all AI and neuroscience nerds (AND nerd wannabes): We are back!
After taking a hiatus due to a global pandemic, we are proud to announce that we are returning with a very special guest star: TinyML! Tiny Machine Learning (TinyML) is a deep learning toolkit made for tinkers, educators and for those who want to know how machine learning really works… and we are excited about what it could mean to neuroscience educators!
For the first time ever, we are inviting K12 teachers to be a part of our summer program! Learn how to integrate Machine Learning into your project-based lessons and help provide feedback on our teaching tools and project curricula!
This summer, our fellowship program will focus on developing creative, wearable, and fun human-machine interfaces that can react with your brain waves, muscle, heart and eye movements using Deep Learning. You will learn the basics of neuroscience, computational thinking, machine learning, electronics, and will go from start to finish on developing your very own project. You will get support from our in house scientists and experts through every stage of your project.
About the 2021 Fellowship Program
Our AI Fellowship program will be designed around 2 cohorts. The first are undergraduates with a background in Neuroscience, Art, Electrical, Mechanical or Computer Engineering, where they learn how to develop their own innovations, conduct fun experiments around computational neuroscience. We are also recruiting High School teachers interested in learning about AI and how to teach hands-on AI lesson plans in their classroom. Teachers will participate remotely from around the country (1hr / week), and will help guide our projects for optimal use in the classroom.
This fellowship is focused on developing computational skills. To do so, you will learn how to read and write peer-reviewed papers, discuss and plan around ethical concerns of using AI, learn how to develop a project and collect data, how to analyze and test results, how to make your own scientific poster and present your work to the academic communities, and finally how to speak to the public about your work. This program is unique: instead of working on a small part of the bigger project…  all fellow projects are yours alone!  We will support and guide you through, but you will experience everything from inception to publication… much like the life of a graduate researcher.  No prior research experience is necessary or required!
We develop video series around fellow's experiments. For example, we collaborated with TED on a show called "DIY Neuroscience" with each episode focusing on a fellow and their project:
| Undergraduates | Teachers |
| --- | --- |
| 10 week intensive program – 40h/week | 10 week virtual program – 1h/week |
| Neuroscience and AI training on site | Optional Neuroscience and AI training (online) |
| Receive research and development mentorship for individual project | Access to all projects, based on interest |
| Goal: develop functioning prototype | Goal: develop lesson plans for your classroom |
| Potential first-author papers of project (IEEE, JUNE, PLoS One) | Potential first-author papers of deployment (NSTA, NABT) |
| $15/h paid bi-weekly | $500 for participation |
| Students Apply Here! | Teachers Apply Here! |
This year, we are planning to highlight what can be done with TinyML in a video series. We will be working with the Harvard TinyML EdX course director, Dr. Vijay Janapa Reddi, to help identify roadblocks in the learning process, and will develop a the series to inform others of best practices and creative solutions to issues in particular datasets. Depending on the outcome, these videos could be included in future EdX courses as "project highlights" or will be developed into its own series for educators.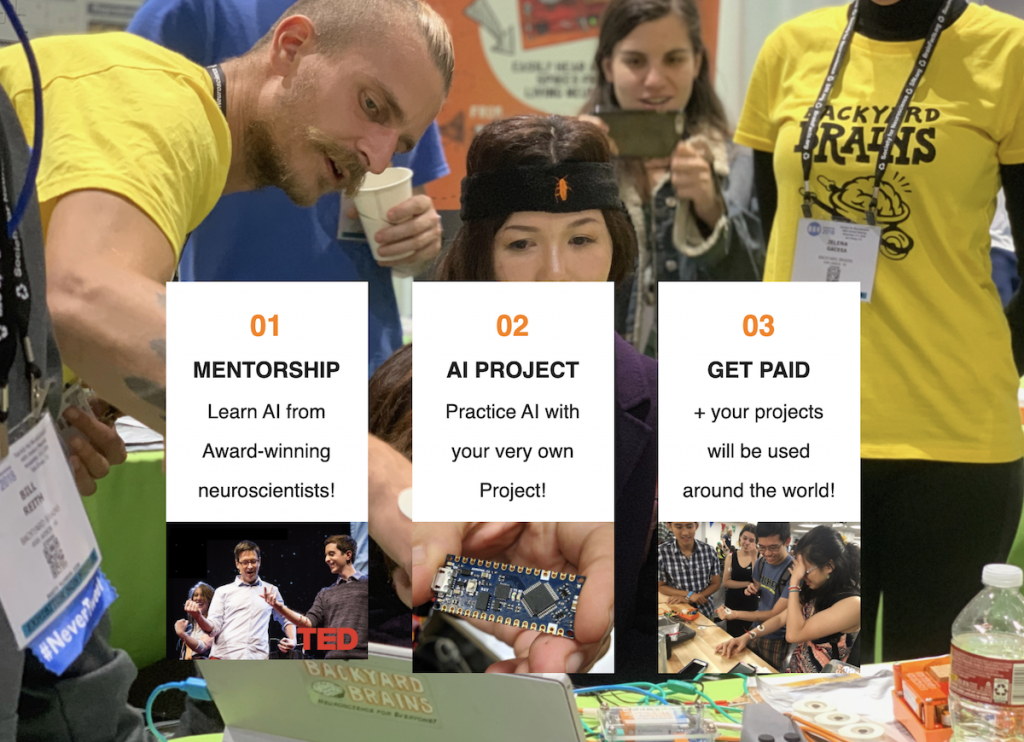 Why TinyML?
TinyML combines the power of embedded ultra-low systems (like our Arduino labs) and small sensors (like our EEG and EMG sensors) with the power of machine learning. Finally, you can now harness the power of AI and carry it with you. What could you create if you could bring the power of Machine Learning in your pocket? Develop new brain-machine interfaces that can sense your finger positions from your EMGs? Capture a photo when AI detects you blinking (to playback the memories of your day that you missed)? With low-power sensors and AI, the sky's the limit. Don't believe us? Take a look at Benjamin Cabé's artificial nose!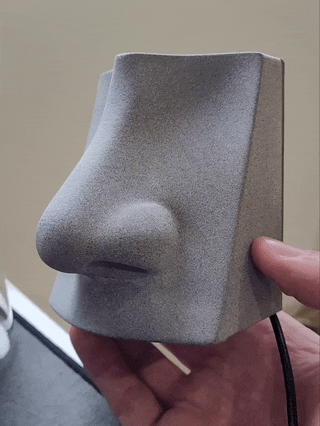 Benjamin works on open-source IoT initiatives within Microsoft and started this in his spare time (originally to smell his sour-dough starters to predict the tastiness of his baguettes). Here was his reaction when we told him about developing videos around our 2021 AI Fellowship:
"Count me in! While the nose can be seen as a silly project, it has I think a lot of potential to share best practices when it comes to TinyML. Interestingly, I couldn't get my head around what a neural network was or does until I put it in practice with this project, so I think folks will find it interesting to hear about my journey, pointers to get started, etc."
You can sign up for the TinyML EdX course below to get a jump on how this technology works now.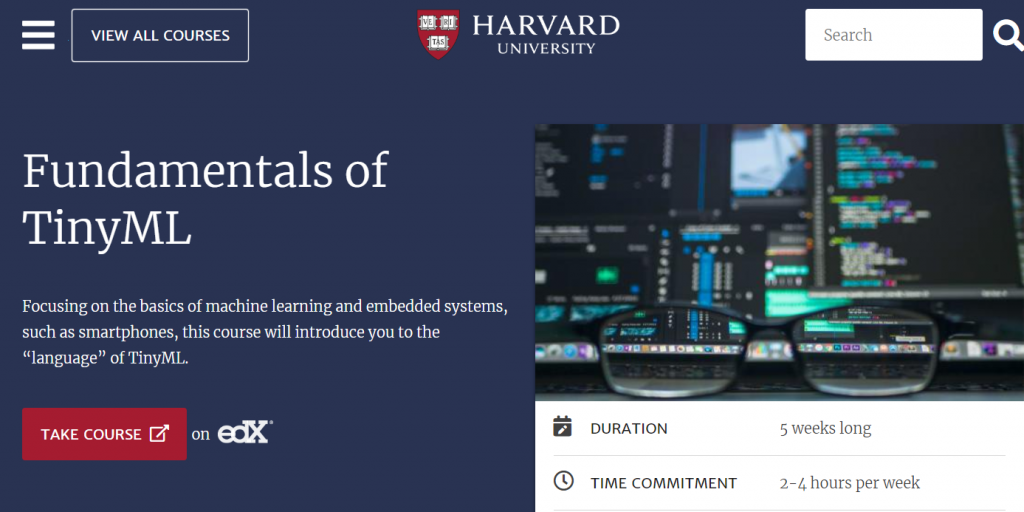 Program Dates & Details
The 2021 Backyard Brains Summer Research Fellowship is an immersive 10-week program for undergraduates to participate in hands-on computational neuroscience research and experiment design. Undergrads will be trained and mentored by our team of award winning neuroscientists and engineers, as well as feedback and guidance from K12 teachers. Our goal is to hold the fellowship in person in downtown Ann Arbor, MI. We have a large facility and makerspace that can host the fellows safely with social distancing over the summer. But we are planning a contingency virtual setting should the COVID situation unexpectedly worsen. Our research fellows are paid $15/hour, and the program will run from May 24 to July 30, 2021.

Our High School teacher cohort will participate virtually from across the country, and will be given training on both neuroscience and computational neuroscience techniques for the classroom. Teachers may also choose to listen in on all fellowship lectures and journal club discussions. K12 teachers commit to providing guidance and feedback to improve projects to be classroom-friendly in our weekly 1 hour project meetings. Our goal is two-fold: 1) Determine what prior knowledge/background materials in computational neuroscience/AI are needed for teachers to successfully launch project-based lessons around TinyML. 2) Offer a variety of lesson plans that could be implemented as standalone offerings or in your already existing courses for 2022. All applications must be received by noon eastern time (12:00 PM, EST) on March 31, 2021 to be eligible, but admissions will start rolling on March 24… so don't delay!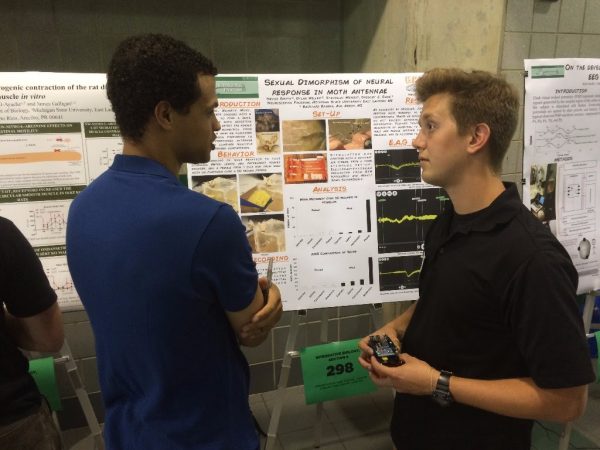 Your Mentors
This summer you will be trained by Ph.D. Neuroscientists, inventors, makers, seasoned engineers, and public speakers of Backyard Brains. We will also have some amazing guest speakers.
Pete Warden – Lead of the TensorFlow Mobile/Embedded team at Google
Vijay Janapa Reddi – Associate Professor of School of Engineering and Applied Sciences (SEAS) at Harvard University, director of the TinyML EdX course
Benjamin Cabé – Inventor of the TinyML nose.
Mackenzie Mathis – Inventor of "DeepLabCut" and Assistant Professor, Swiss Federal Institute of Technology, Lausanne (EPFL)
Here's a testimony from a former Fellow:
"The Backyard Brains summer internship is truly a once in a lifetime experience. Throughout the summer, we got to work as independent researchers on projects that one wouldn't typically get to experience in a university setting, which allowed us to explore different realms of our scientific interests and grow immensely as scientists and individuals. I feel so fortunate to have been given the experience to pursue such a unique project, under the guidance of arguably the best boss in the entire world, Greg Gage. He provided guidance whenever we needed it while also allowing us the flexibility to execute a project from start to finish on our own terms. By the end of the summer, we were all able to showcase our work on an amazing platform, and conclude our projects feeling so confident in our abilities and excited to pursue whatever lie ahead for all of us as we returned to school/Work/etc.
I left the internship feeling more part of a family than a company and that is something I will have for the rest of my life. If I could do it over again, I would in a heartbeat!" – H. Smith, 2017 Fellow
Become a BYB Research Fellow in 2021, and help start the compu-neuro-revolution!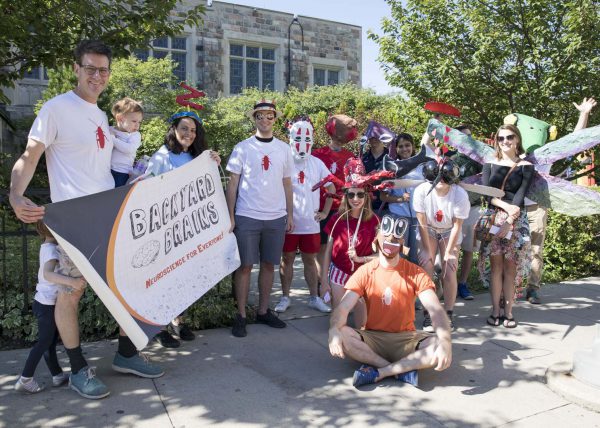 FAQ
Where does the fellowship take place?
You will be located at the Backyard Brains headquarters in downtown Ann Arbor (map). You will also be working out of our MakerSpace lab in BYB Headquarters. There is plenty of space for social distancing, as we will be limiting the participants this year to accommodate COVID protocols.
Can international students participate?
Yes, we consider all students from all continents.
How much are the interns paid?
The weekly payment is $600/wk, paid bi-monthly.
How much is housing and can you help us find it?
While we do not pay for your housing, we are happy to inform you that summer housing is notoriously easy to find in Ann Arbor, as students leave for the summer and make available sublets. The price varies, but you can find sublet housing on craigslist for under $400. We recommend that you stay close to downtown/central campus.
I am not out of class until June. Can I start a bit later?
We feel that our interns need a full 10w to make significant progress on their projects. If you have a compelling reason on how this will not affect your project, we are willing to evaluate it on a case by case basis.
I am not an undergrad, can I still apply?
While our program is designed for undergraduates… If you are a college graduate, grad-student, or a super smart High Schooler, we will take your application under consideration.
I am not an K8 Teacher, can I still apply?
While we think High School students would most benefit, we are not the experts. If you have younger students that you feel could benefit, please do apply!
Is there time off for vacations (Research Fellows)?
While you will have ample free time in Ann Arbor, we ask that you make the commitment to stay on project for the entire length of the internship.
Are projects assigned to fellows or do the fellows get some autonomy in deciding the course of their research?
It depends on you. Some fellows come with a lot of ideas for projects, others like to work with us to first determine what area of research they are interested in and we can provide suggestions. While this is your project, you are never alone! We can help you shape the project into something meaningful and obtainable… and give guidance to some research papers and ideas of how to get started.