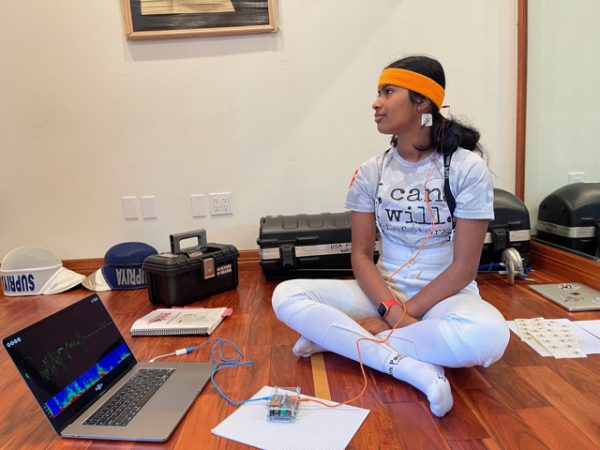 Swift and agile musclework and bladework is all you need to be a good fencer. Or is it?
As it turns out thanks to Supriya Nair, an eighth-grader from Redmond, WA, the brain and heart have their fair share in it too! The young scientist's research project on neurofencing just won her yet another first place at Washington State Science Fair (WSSEF), as well as a special award in Health & Medicine and a Broadcom MASTERS nomination!
To record and collect data needed for investiging the role of brain, heart and muscles, Supriya used a BYB combo, Heart & Brain SpikerBox and Muscle SpikerBox.
Supriya isn't new to being a state science fair laureate. Last year, this young fencer won the WSSEF award for measuring her muscles' reaction time before and after warm-ups to improve her lunge performance.
This time around, she added the brain and heart into the equation, measuring her EEG, EKG and EMG with and without a 15-minute warm-up.
So what were the results?
(more…)