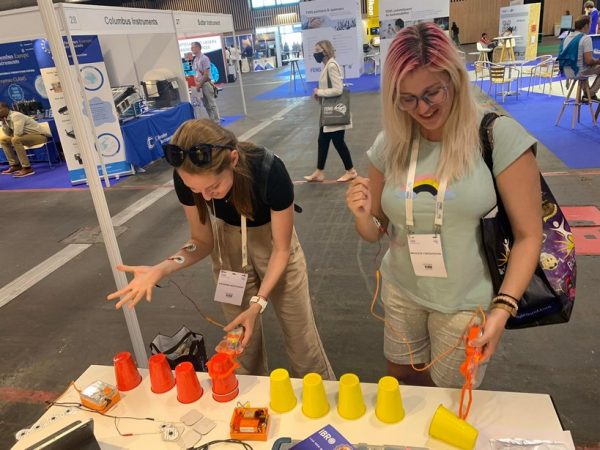 This summer's been a busy and buzzy season for spreading the word on DIY neuroscience! As part of the outreach activities, our crew hit Paris to attend FENS (Forum of European Neuroscience), Europe's largest international neuroscience conference. We set up shop there and demoed the latest upgrades of our bioamplifiers. And got sore muscles from cycling along the Champs-Élysées!
The schedule was jam-packed with sci-comm activities, with over 7,500 fellow neuroscientists, graduate and doctoral students as well as teachers partaking in scientific symposia, poster presentations, workshops, mini conferences. (Hanging out, caffeinating and exchanging ideas with other nerdy folks at the rooftop terrace was also a huge part of it, especially in the mornings and evenings.)
Great meeting @phineasgreg and the @BackyardBrains team at #FENS2022 ! pic.twitter.com/Qu5iNHDTvK

— Michael Morehead (@michael_syglass) July 10, 2022
Our booth was one of the liveliest spots. For who doesn't itch to get a taste of a powerful brain-computer interface packed up into a couple of little orange boxes made world-famous by TED?
Or to engage in a cyborgian cup stacking contest using our robotic arm called The Claw…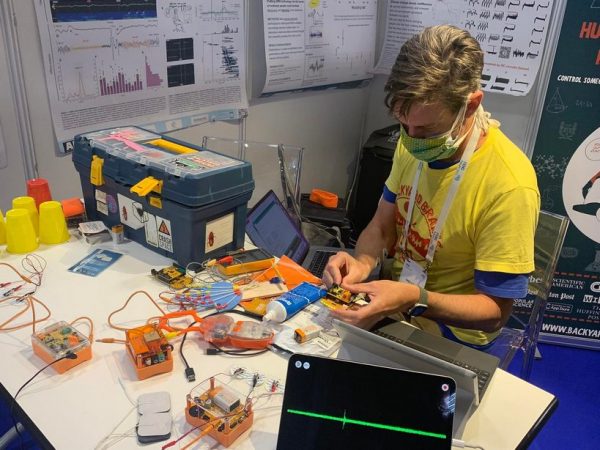 This biennial conference was last held in-person back in 2018 (and that was our first time there). So after the pandemic-induced hiatus, everyone was pretty excited!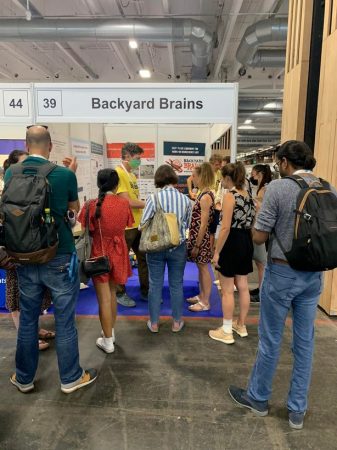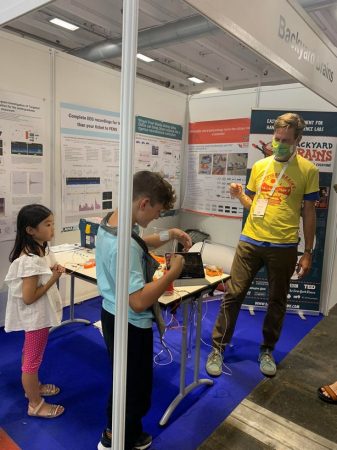 The next FENS conference is announced for June 2024 in Vienna, Austria. Sachertorte, here we come!