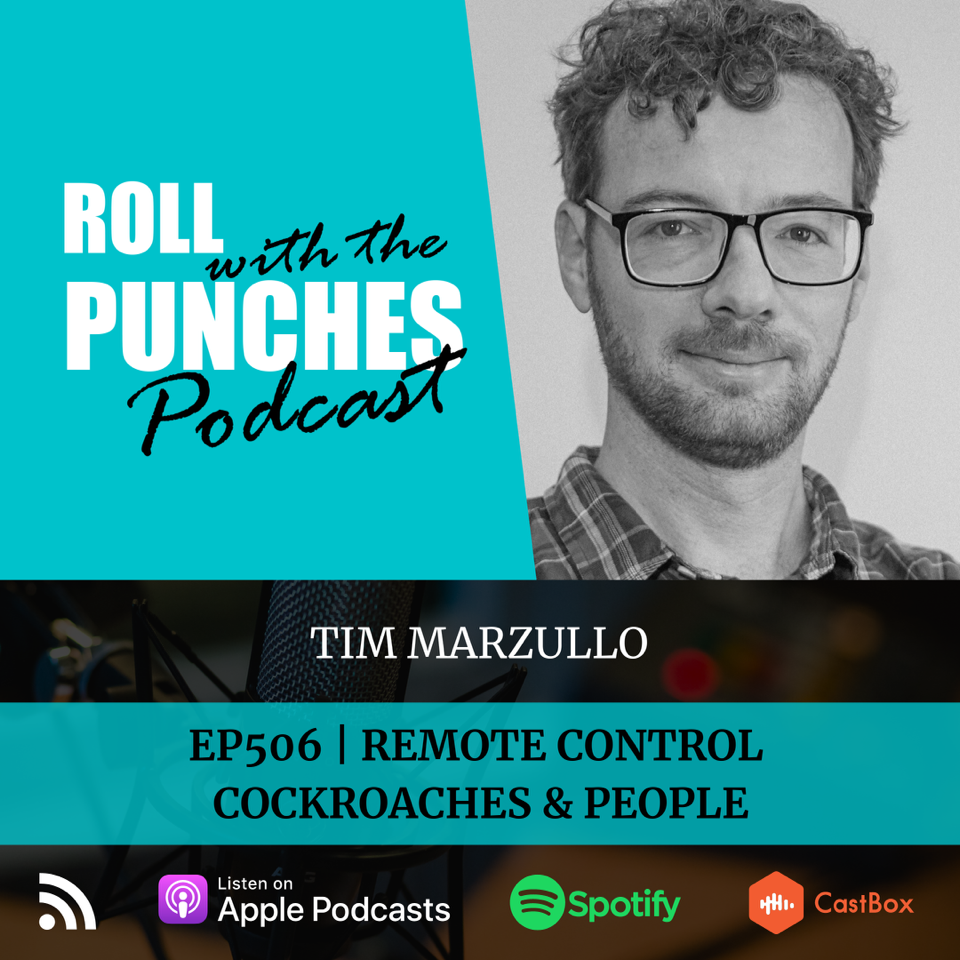 So you can use a device to remote control a cockroach. Or another device to control a friend's body by hooking up their arm with your brain's electrical activity. But can you use this same device to control their body during a box match, all from a relative safety outside the ring?
This and many other questions were discussed in the podcast "Roll With the Punches," in a dynamic exchange between the host Tiffanee Cook and our co-founder, Dr. Tim Marzullo. Tiff is a boxer, so her interest in using electrophysiology for remote punching an opponent is not surprising. But there were other topics too, all lined up and unravelled in a casual, non-nerdy way.
For example, why the heart isn't part of our muscular system even though it is technically a muscle. Or whether human electrophysiology can be used to improve someone's capacity to learn. Or how to muscle your way through a chromatic scale. Or play Super Mario Bros. without a controller, just flexing your arms to make him run left or right and blinking your eyes to have him jump! Of course, the question of fireballs remains to be solved. But as Tim concludes, you don't need fireballs if you run and jump really well!
In fact, one of Tim's dreams is getting to play Super Mario using pure brain activity — without needing limbs to flex or eyes to blink. But this is going to have to wait as it's still impossible to do without putting electrodes inside the brain.
Tune in to hear the rest of this talk!