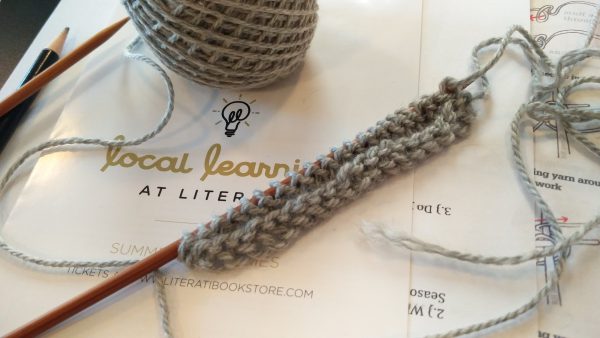 Hey everybody, it's your favourite Neurorobot project once again, back with more exciting updates! I went to my first knitting lesson this week at a lovely local cafe called Literati, and attended the Ann Arbor Fourth of July parade dressed as a giant eyeball with keyboards on my arms (I meant to dress as "computer vision" but I think it ended up looking more like a strange halloween costume).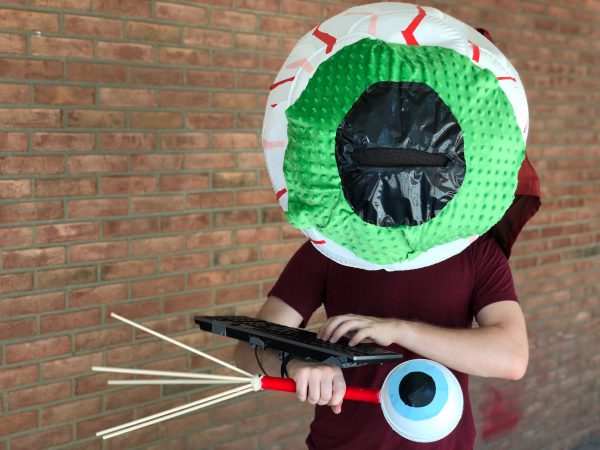 Oh wait… Did you want updates on the Neurorobot itself?
Unfortunately it's been more snags and surprises than it has been significant progress; one of major hurdles we're still yet to overcome is in the video transmission itself. (I did however put huge googly eyes on it)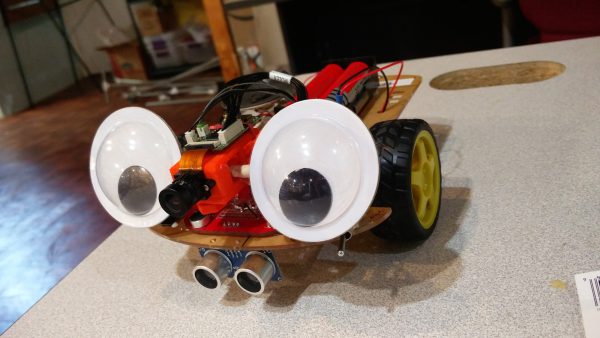 The video from the Neurorobot has to first be captured and transmitted by the bot itself, then sent flying through the air as radio waves, received by my computer, assembled back together into video, loaded into program memory, processed, and only then can I finally give the bot a command to do something. All parts of this process incur delays, some small, some big, but the end result so far is about 0.85 seconds.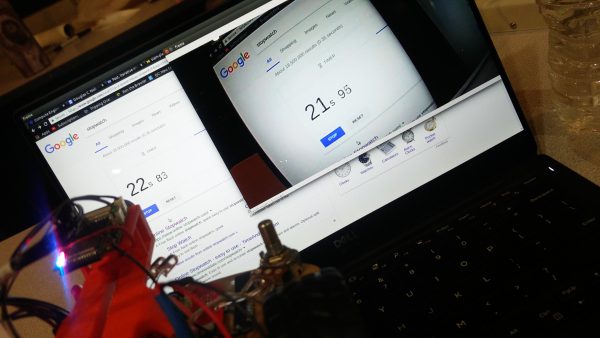 (A demo of how I measure delay, the difference between the stopwatch in the bot recording and the one running live on my computer)
Unfortunately, human perception is a finicky subject; typically in designing websites and applications it has been found that anything up to 100ms of delay is considered "instantaneous," meaning the user won't send you angry emails about how slow a button is to click. 0.85 seconds however means that even if you show the robot a cup or a shoe and tell it to follow it, the object may very well leave its view before it's had a chance to react to it. This means the user has a hard time telling the correlation between showing the object and the bot moving towards it, leading them to question whether it's actually doing anything at all.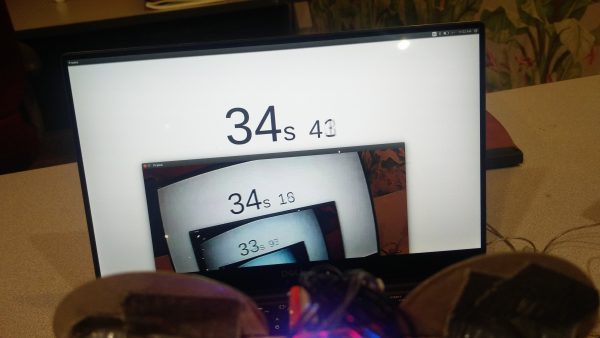 Unfortunately the protocol the wifi module on our robot uses to communicate video with the laptop isn't that easy to figure out, but we've made sizable progress. We've gotten the transmission delay down to 0.28 seconds, but the resulting code to do this is 3 different applications all "duct-taped" together, so there's still a little bit of room for improvement.
I hope to have much bigger updates for my next blogpost, but for now here's a video demo of my newest mug tracking software.
{Previous update: https://blog.backyardbrains.com/2018/06/neurorobot-on-wheels/}