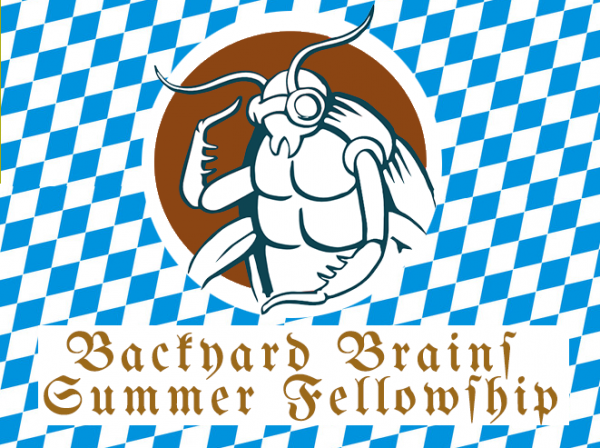 After ten years pushing the borders of the NeuroRevolution, and five running Backyard Brains Summer Internships, we are sending our bravest Summer Fellowship Seniors to a continent far, far away! In this unknown (to them) land, adventures and challenges are waiting that will demand courage, stamina, and tenacity. We've set up our first camp in Monacum (Germania) to prepare our warriors to become the scientists of the future. Under the guidance of the hirnkastl.science wizards, they will perfect their academic abilities in order to fine-tune their continuing BYB projects!
Our Warrior Profiles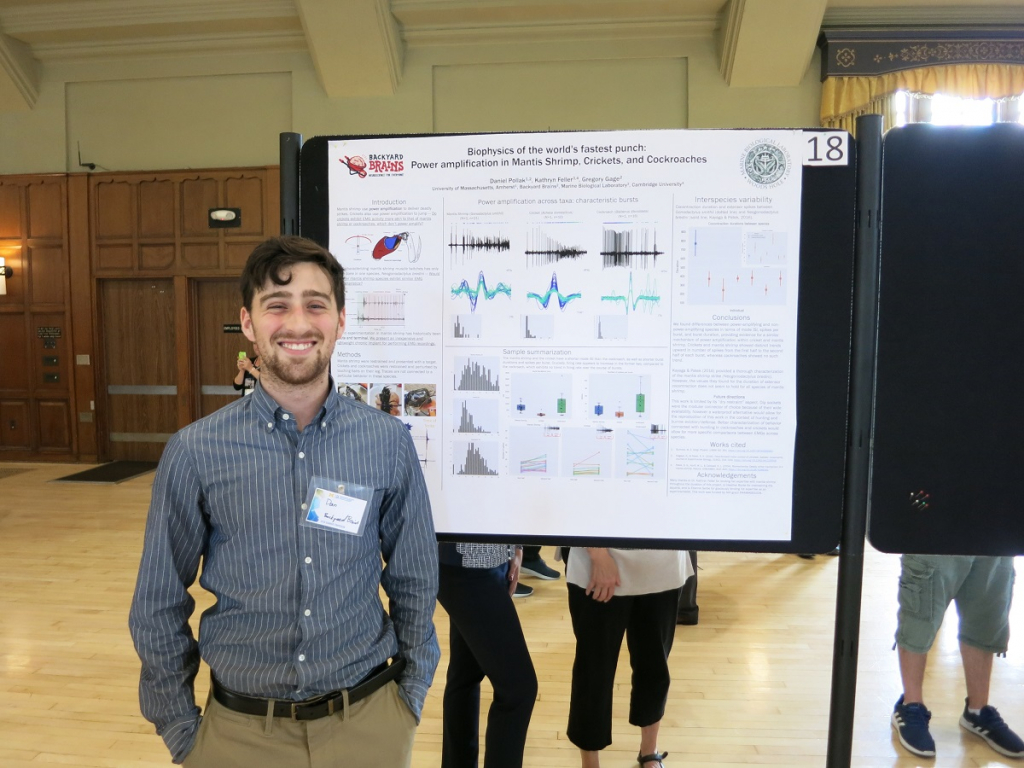 Dan "Power-Punch" Pollak
Age: 21
Summer Fellowship 2018
University and expertise: I just graduated from the University of Massachusetts, Amherst, having majored in neuroscience and minored in computer science. I'm an electrophysiology guy: I've done optogenetics and ephys in mice, I've designed devices for chronic, awake-behaving electrophysiology in zebra finches and mantis shrimp in undergrad, and I'm working here in Munich on making a DIY electroretinogram kit for insects!

Motivation: I love electronics, coding, and animal behavioral research because they give me a way to share the experience of doing science with people in and outside the field.

Signature Move: Public ballroom dancing. And recording light-evoked field potentials from insect eyes. At the same time.

---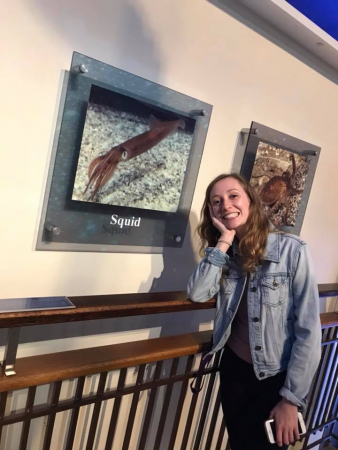 Christy "Babysquid" Warden,
Age: 21
Summer Internship 2017
University and expertise: I just graduated from Rice University with degrees in Computer Science and Cognitive Science with a minor in Neuroscience.

Motivation: I am interested in using computer science and software engineering as tools to allow neuroscientists to make better models, analyze data more efficiently and produce more accurate results.

Signature Move: Harnessing the powers of wind, earth, fire, water, and Moore's Law to improve neuroscientific research 😉

---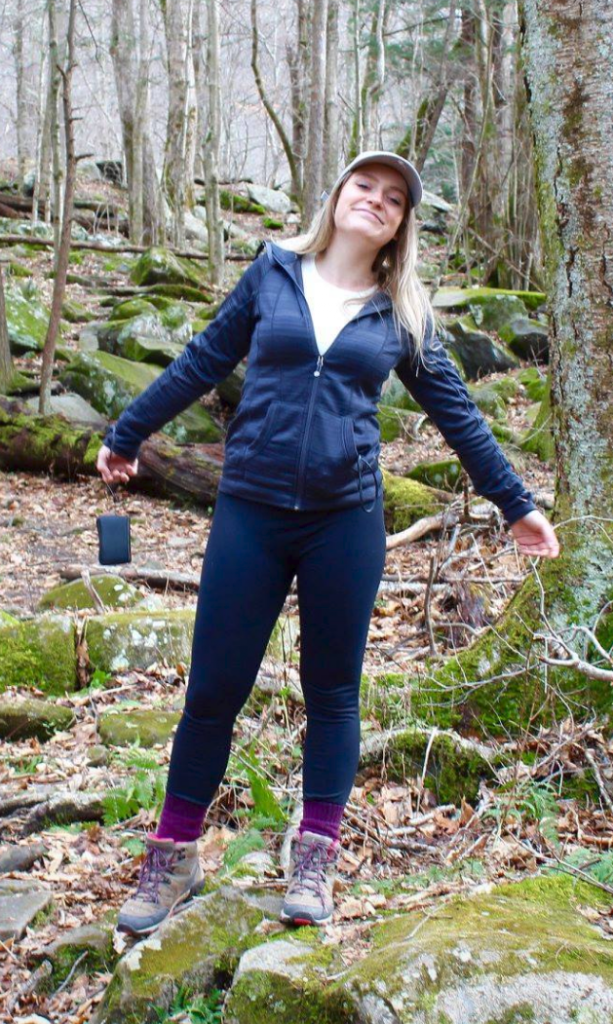 Kylie "Surprise" Smith
Age: 23
Summer Internship 2015
University and expertise: I'm a fresh PhD student in Biomedical Engineering where I study nose-to-brain delivery at Michigan State University. While studying for my Bachelors in Neuroscience at MSU, I was involved in preliminary optogenetics research to control cellular behavior in human embryonic kidney cells.

Motivation: I'm interested in learning how to do good science to improve human health through research or science communication!

Signature Move: I read your brain and tell you what you've seen ?
---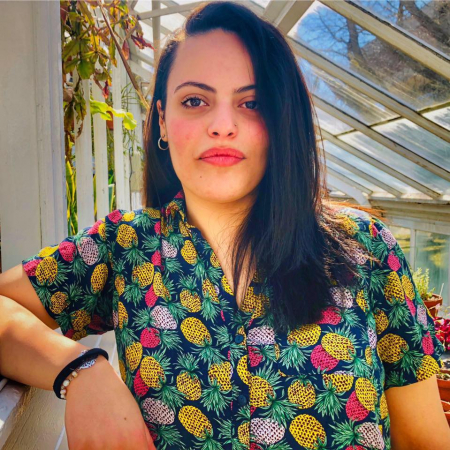 Joud "Memento" Mar'i
Age: 22
Summer Fellowship 2017
University and Expertise: I recently graduated from Mount Holyoke College with a degree in Neuroscience and Behaviour and Biomedical Engineering Nexus. During my undergrad, I was involved in Alzheimer's and Traumatic Brain Injury research using fruit fly models. Currently, I work in a sleep lab studying emotional memory processing across aging. I am excited to be moving to Boston later this summer to join the Center for Pain and the Brain at Boston Children's Hospital to work on understanding pain mechanisms through brain imaging techniques and MRI analysis.

Motivation: I am interested in improving diagnosis and treatment of nervous system disorders through various neural engineering techniques like building brain-machine interfaces!

Signature Move: I can hack your memories and tell when you're dreaming during your sleep! Aside from science, I'll DJ your next party and beatbox!
---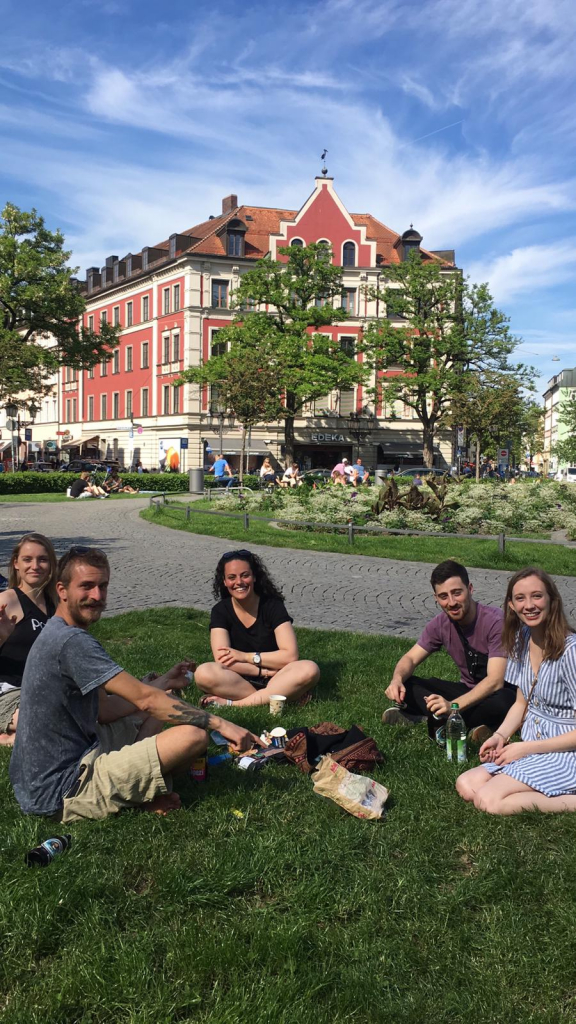 After three weeks of intensive training at the BIOTOPIA, Munich Science Slam, Botanical Garden, the Biocenter of Martinsried, and the MPI of Neurobiology we will send them to Singidunum (Belgrade, Serbia), where they will have another two weeks to prepare themselves for the final battle at the regional FENS meeting. Be sure to check back throughout the summer for updates!