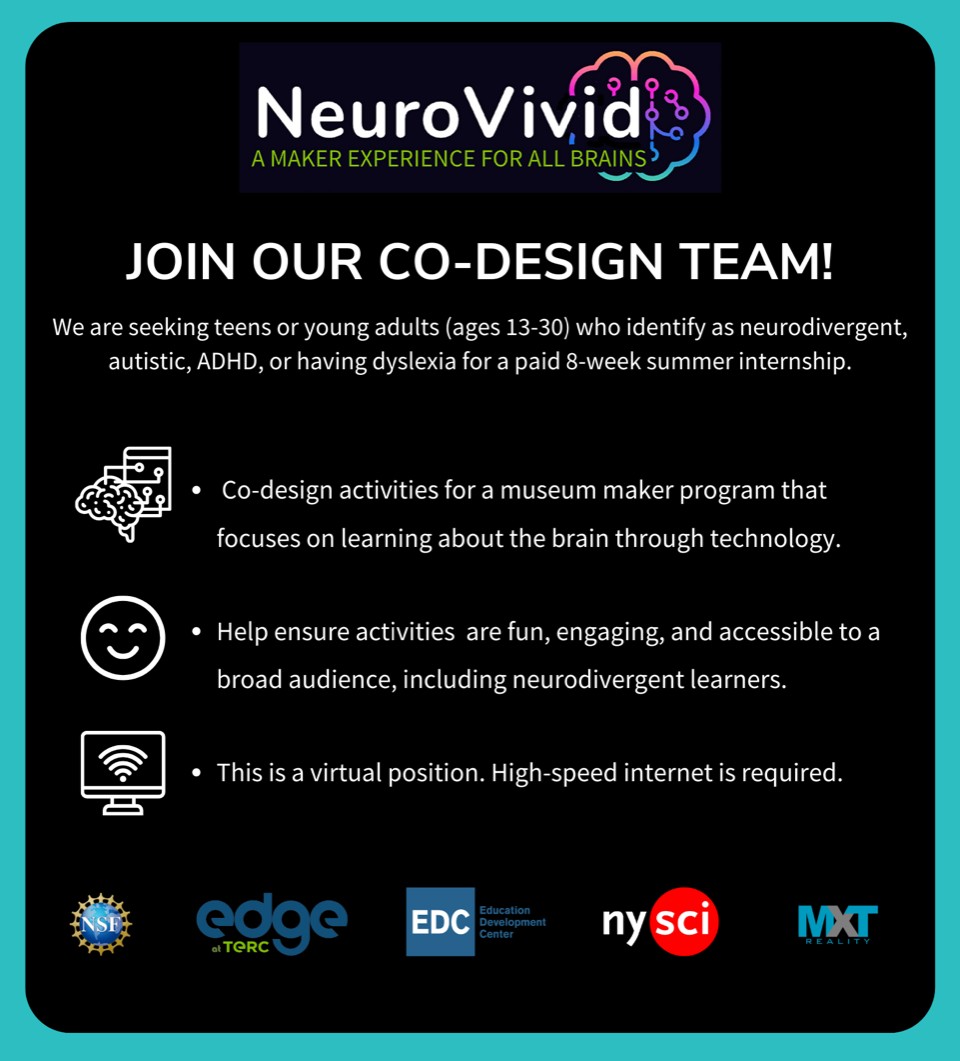 Are you a teen or young adult (13-30 years old) who identifies as neurodivergent, ADHD, autistic, or having dyslexia — or do you know someone else who is?
If yes, the opportunity of spending July and August on a paid virtual internship with NeuroVivid could be something you're looking for. As a co-designer for their museum maker program, you'll dive into the world of brain differences, circuitry, brain-machine interfaces, coding and more, while helping ensure that the fun is accessible to all.
The internship lasts 8 weeks (from 7/5 through 8/30), but you may get a chance for an additional 15 weeks of internship this fall. The only requirement is a high-speed internet connection as all activities will be conducted online. Note that the deadline for applications is July 1!
NeuroVivid is a program ran by EdGE, a nonprofit ran by research and education enthusiasts whose aim is to broaden the STEM talent pool by empowering middle schoolers to engage in maker activities and make their own EEG headset. It's funded by the National Science Foundation (NSF).