Hot off the presses! Read all about it! Mantis Shrimp Wrangler Extraordinaire Dan has been published!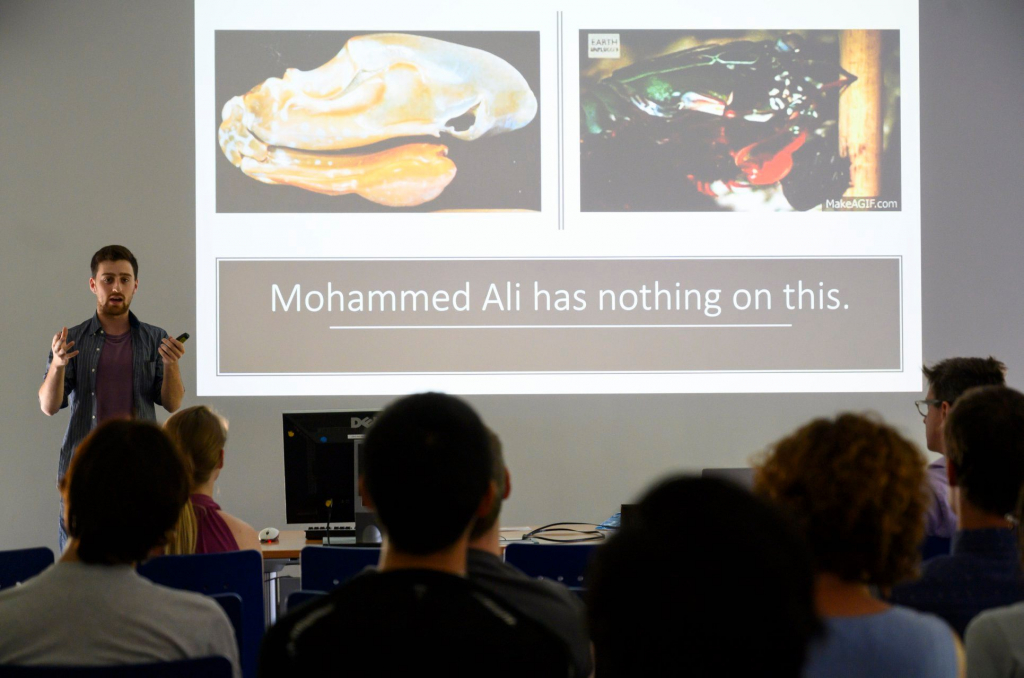 Backyard Brains Senior Fellow Dan Pollack has had his research published in JUNE, the Journal for Undergraduate Neuroscience Education: "An Electrophysiological Investigation of Power-Amplification in the Ballistic Mantis Shrimp Punch." The paper offers a rundown of Dan's research, culminating in a template laboratory exercise for use in classrooms, studying the electrophysiology of power-amplified limb movement in arthropods, with a specific focus on mantis shrimp strikes. How do mantis shrimps punch so hard, and how can we study the phenomena in the classroom?
You may or may not already know about the mantis shrimp: it is a pretty rad arthropod that has cropped up in the public media over the last few years. There are a number of fun comics and YouTube videos detailing the peculiarities of this tiny undersea titan, and Dan was thrilled to learn work on the project, saying "Working with the mantis shrimp during the semester last year was just about the most exciting thing possible, since I'd already been initiated into the mantis shrimp fan club by Radiolab and that Oatmeal comic. The prospect of actually handling them was kind of surreal."

At the outset, most BYB Fellows are provided with a little background about their topic, but part of the process of the summer is to come up with their own experiment protocols and equipment, and we have found that this paradigm lends itself well to educational scientific papers. The major learning goal of this exercise is to empower students by providing an experience to develop their own setup to examine a complex biological principle.
Dan studied his beloved stomatopods in both the Summer 2018 Fellowship in Ann Arbor and subsequently in the Summer 2019 Special Senior Fellowship in Europe! "I've never lived in a city except during my fellowships, and I'm kind of astonished at the places I've been able to work on this project," Dan said of the experience. "The All Hands Active makerspace in Ann Arbor was a dream come true, but LMU and Max Planck, and then CPN were just another thing entirely. It was pretty sweet to walk to work every day in no less than two sun-dappled European cities."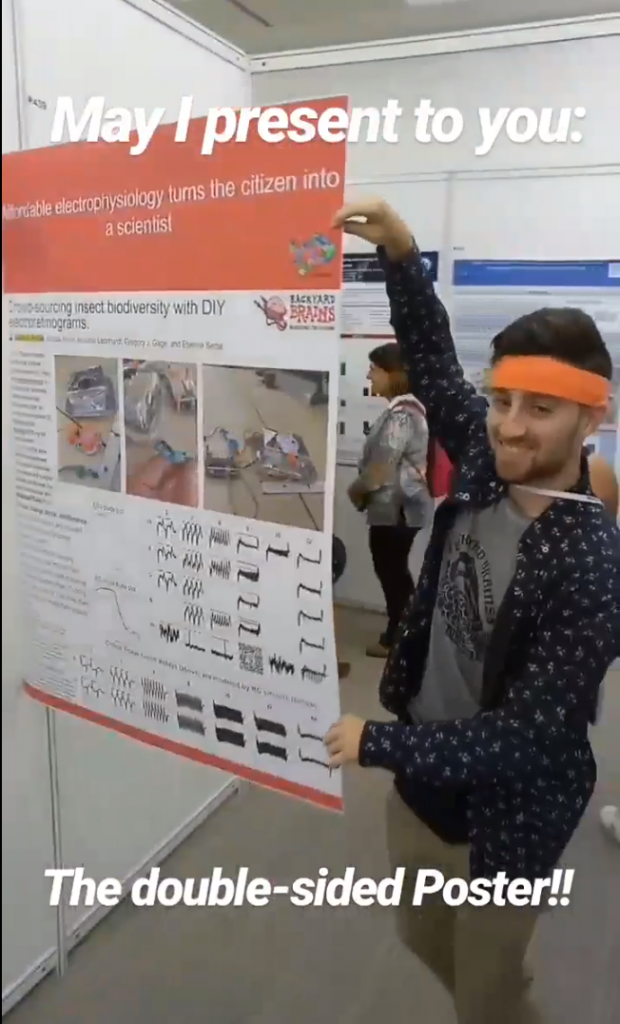 If you want to follow along on the beginning of Dan's journey into the world of Mantis Shrimps, check out the blog posts from his Summer 2018 Fellowship, where it all began:
#1 – Rock 'Em Sock 'Em…Shrimps?!
#2 – Mantis Shrimp: I Want You To Do Me A Favor. I Want You To Hit Me As Hard As You Can
#3 – Houston, we have a datum?
#4 – Shrimp! Heaven! Now!
And if that's not enough, stay tuned, because we have a few more of our Fellows getting their name in the research books coming up here! tease other fellows releasing papers soon on EEG experiments