Start the presses! Backyard Brains has a new publication! Our Neurorobot paper is titled "Neurorobotics Workshop for High School Students Promotes Competence and Confidence in Computational Neuroscience." You can read the article in its entirety on the Frontiers in Neurorobotics website–because we believe neuroscience knowledge is for everyone, and no one should have to pay for access! The paper details our recent work developing the methodologies essential for making neurorobotics accessible in high school classrooms.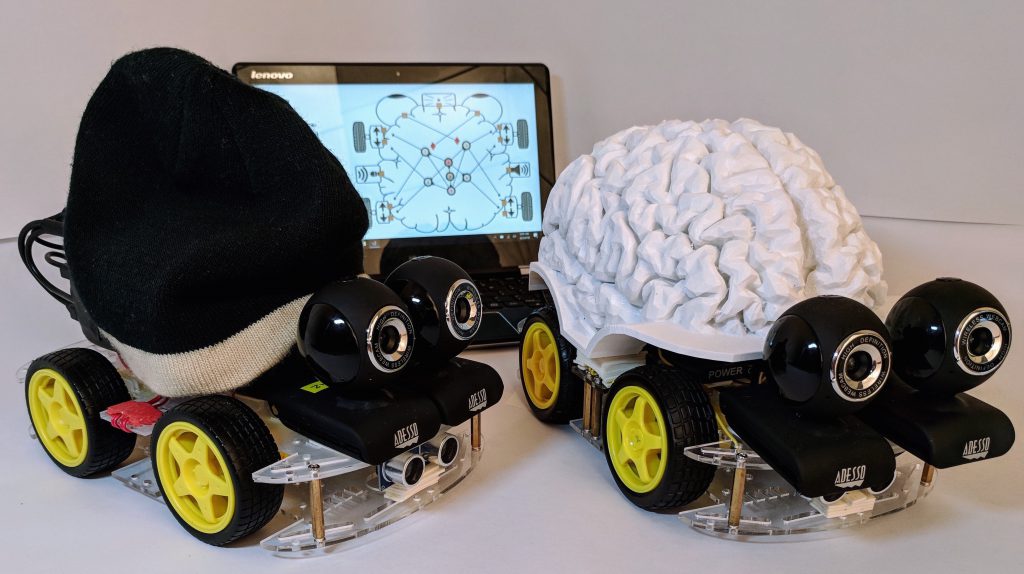 We began the Neurorobot project in 2018, when notable neuroscientist Christopher Harris joined the team with his gaggle of "brain-based rugrats" in tow. The Neurorobot aimed to bring neurorobotics more enticing to high school learners, and we quickly started to brainstorm (pun intended!) how we would implement such experiments in schools.
The Neurorobot Workshops
Chris ran the workshop at 2 high schools, sharing his 1-week Neurorobot workshop with nearly 300 students total. The students piloted the Neurorobot App developed for controlling the bots, and were able to provide feedback on the successes and shortcomings of the workshops.
The workshops were targeted to give students a base of knowledge and increase their confidence on the scientific topics studied. Both prior to and after the week-long sessions, students were presented a quiz, and their responses were analyzed for retention and comfort level. We found a significant improvement on all content questions, showcasing the effectiveness of our learning tools.
The Neurorobot Fellowship Project
If you recall, one of our fellows spent his summer working on the Neurorobot project. Ilya worked on coding the machine learning and computer vision aspects of the bot. Throughout the summer, he made progress posts, which can be found below: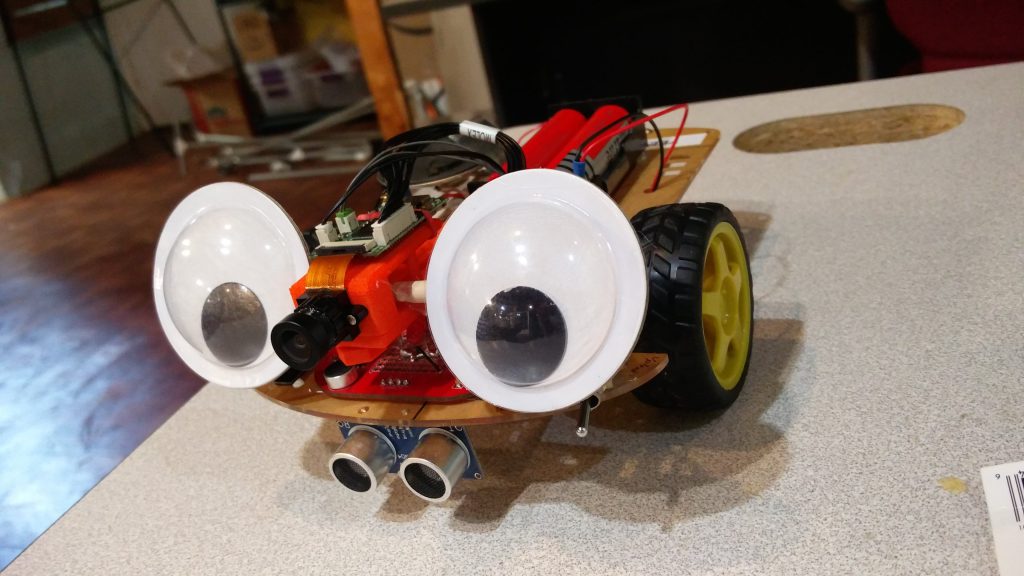 Next Steps
There is nothing like hands-on application to showcase room for improvement, and our Neurorobotics Workshop definitely did so! We ran into some unexpected issues and tried to adapt on the fly, and we are so excited to keep this momentum going. Based on our successes, we hope to pilot more Neurorobotics programs in the future! Is your school interested? If you would like more information on how to get involved, email christopher@backyardbrains.com!