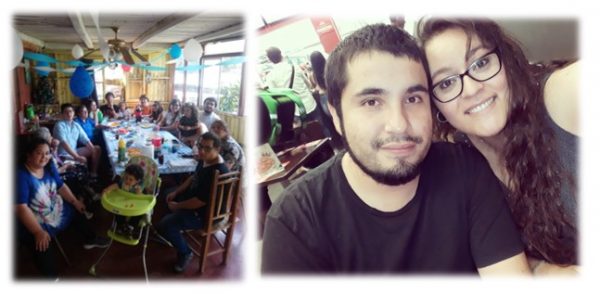 — Written by Natalia Díaz —
What lies at the intersection of math and medicine? Why many things, of course. Certainly more than could possibly fit into a blog post! But today, I am going to talk about the connection between brain function and numbers.
My name is Natalia Díaz and I am a student of Mathematical Engineering at the University of Santiago de Chile. Ever since I can remember, I have been tantalized by mathematics and medicine (especially brain function). The opportunity to mix both subjects finally arose when I entered college. That is how Neuroscience popped into my life!
To get my degree, I must complete my internship and my thesis. That's how I started working with my mentors Dr. Patricio Rojas (University of Santiago) and Dr. Patricio Orio (University of Valparaíso). We are investigating, through numerical simulations, the effect of the electrical synapse topology between inhibitory neurons.
For this, we use a neural mathematical model of a mixed network of inhibitory and excitatory neurons of the cerebral cortex, and we study different types of topology ("all with all" or lattice style) of connection between inhibitory neurons characterizing the patterns obtained.
For example, the figure below shows a significant difference in network synchronization using different topologies. In the first yellowy-whitish graph, there is no gap junction (electrical synapse). The second shows a gap junction with a lattice topology, and in the last one we apply a gap junction with an all-to-all topology. To plot this, we use different values for the mean synaptic strength between excitatory neurons (mGsynE) and for the mean synaptic strength between inhibitory neurons (mGsynI). Lots of abbreviations, I know. But I promise they are fun!
(more…)