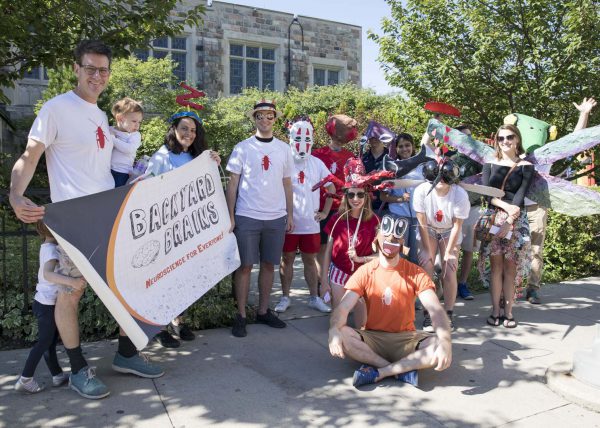 Over 11 sunny Ann Arbor weeks, our research fellows worked hard to answer their research questions. They developed novel methodologies, programmed complex computer vision and data processing systems, and compiled their experimental data for poster, and perhaps even journal, publication. But, alas and alack… all good things must come to an end. Fortunately, in research, the end of one project is often the beginning of the next!
Some of the fellows intend to continue working with on the research they began here while they're away and many of these projects will be continued next summer! Definitely expect to hear updates from Nathan's EEG Visual Decoding project and Joud's Sleep Memory project. Additionally, two of the projects will continue throughout the next few months: Zach's Songbird Identification and Shreya's Electric Fish Detector projects will continue through to December!
Meet the Fellows, See the Projects
The fellows are off to a great start! Check out their blog posts introducing their projects:
Progress
 The team has been working hard to bring their projects to life. Check out these blog posts on their rig construction and data collection efforts!
Conclusions
Our fellows experience the peaks and valleys of research this summer, but they all came out on top! Check out their final posts for their results, posters, and other details!
Continuations…
A few of our fellows are staying on throughout this next semester for longer term development projects! Zach is going to be back to working with his team on the Songbird Identification Device project, and Shreya will be working through to December on the Electric Fish Detector project. Expect updates on their progress from them soon!