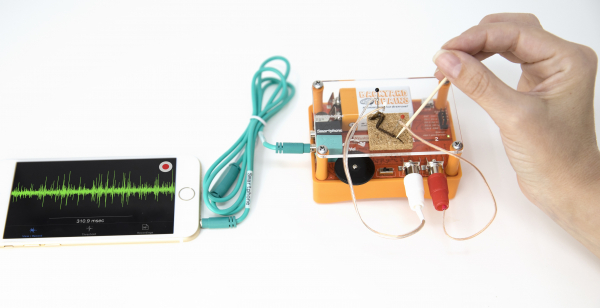 Distance learning just got a lot easier for the 7th grade students of Abington Avenue School (Newark, NJ)! Their teacher Khalil Gordon has recently won $1,000 in Neuron SpikerBox Bundles. More precisely, they will get 13 of BYB research kits that they can use for project-based science learning from the comfort of their PJs!
The funding is part of Society for Science & the Public's STEM Research Grants totaling $100,000, awarded to 100 middle and high school teachers from all across the U.S. They put special emphasis on schools in underserved and underrepresented communities.
This year, the program was geared toward distance learning, striving to provide teachers with resources and tools that facilitate hands-on science labs that students can do at home. As we've already written, a Harvard study has shown how well our bioamplifiers perform in student dorms, living rooms, bedrooms, or just about anywhere.
Neuron SpikerBox and other standards-aligned Remote Labs lie at the intersection of various nerdy disciplines such as biology, electrophysiology, computer science. They are already in use in hundreds of U.S. schools, colleges and other institutions – from elementary to higher education. The tweets speak for themselves!
(more…)