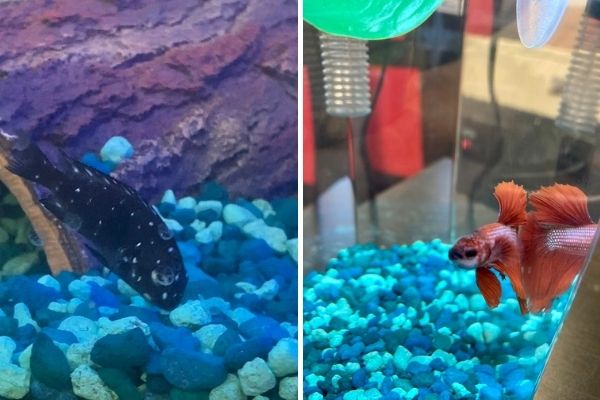 — Written by Sofia Eisenbeiser —
Well, folks, we made it. The last week, the final frontier, time to sink or swim. Luckily, I've spent the past 10 weeks with the most expert swimmers of all, our BYB fish. And, boy, have they taught me well. So, let's dive in!
Alright, where were we? In the beginning we discussed play and how science might attempt to concretely define it in lower-level vertebrates whose minds we don't fully understand (yet…). That was followed up with the discovery that fish like to play laser tag, and that some of them even prefer to play with differently colored lasers!
The first few weeks of my project revolved around more conceptual ideas and thinking about how exactly to quantify qualitative traits. How am I supposed to take something as abstract as the day-to-day of a fish and turn that into cold, hard data?
Well… the answer is actually quite simple: ethograms!
(more…)