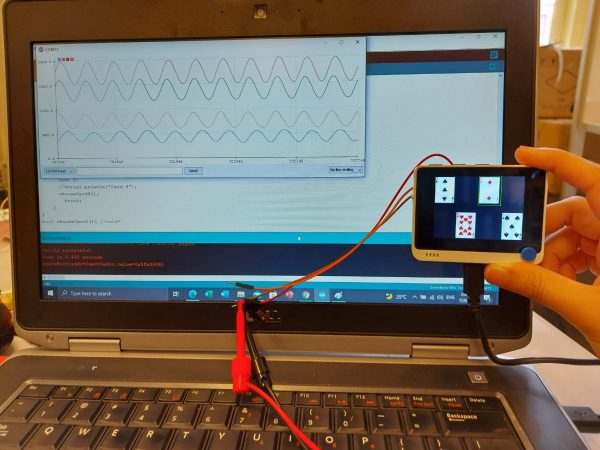 — Written by Nour Chahine —
Before I start discussing my updates, I have an announcement to make: I solemnly swear that I will solely be working with SSVEPs for the remainder of my project!
Over the past few weeks, I worked on feeding different forms of data into the neural network. I mainly applied two approaches: the power spectral density vector method and the notch filter knockout vector method. Both methods rely on quantifying the EEG response relative to the flashing frequencies of the cards.
Power Spectral Density Vector
The power spectral density vector method involves computing the power spectral density of the EEG signal, and then making a vector of the total power of the signal at each of the target frequencies.
(more…)